Camera, Microphone, or Speaker Issues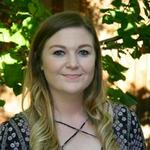 Updated by Anya
If there are problems with your camera, microphone, or speakers for video or voice calling, please try these troubleshooting options.
Basic troubleshooting
To begin, please first make sure that your microphone is not muted and that your camera is turned on (if you wish to enable video). Please also close any other applications that might be using your camera or microphone. This includes other video/chat programs.
Check your browser permissions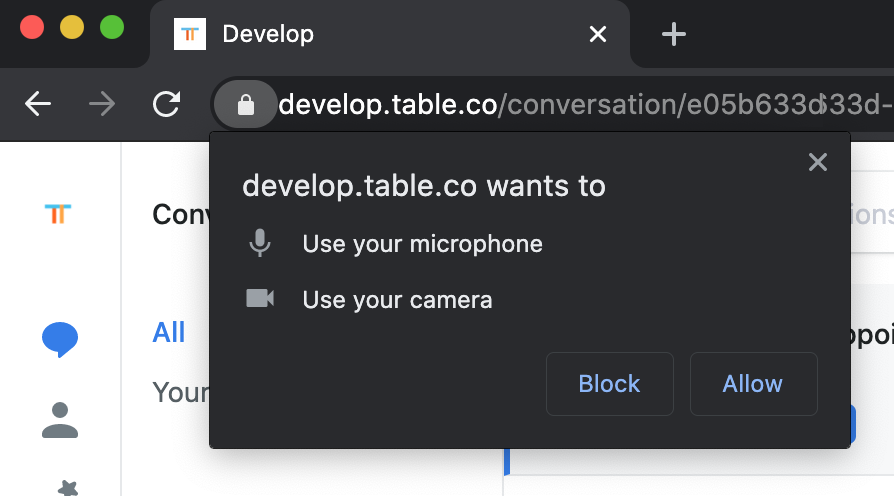 -
When a voice or video call is started on TABLE, your browser will ask you to enable your microphone and camera. Click "Allow". Until you do this, you will not be able to use the voice or video function.
-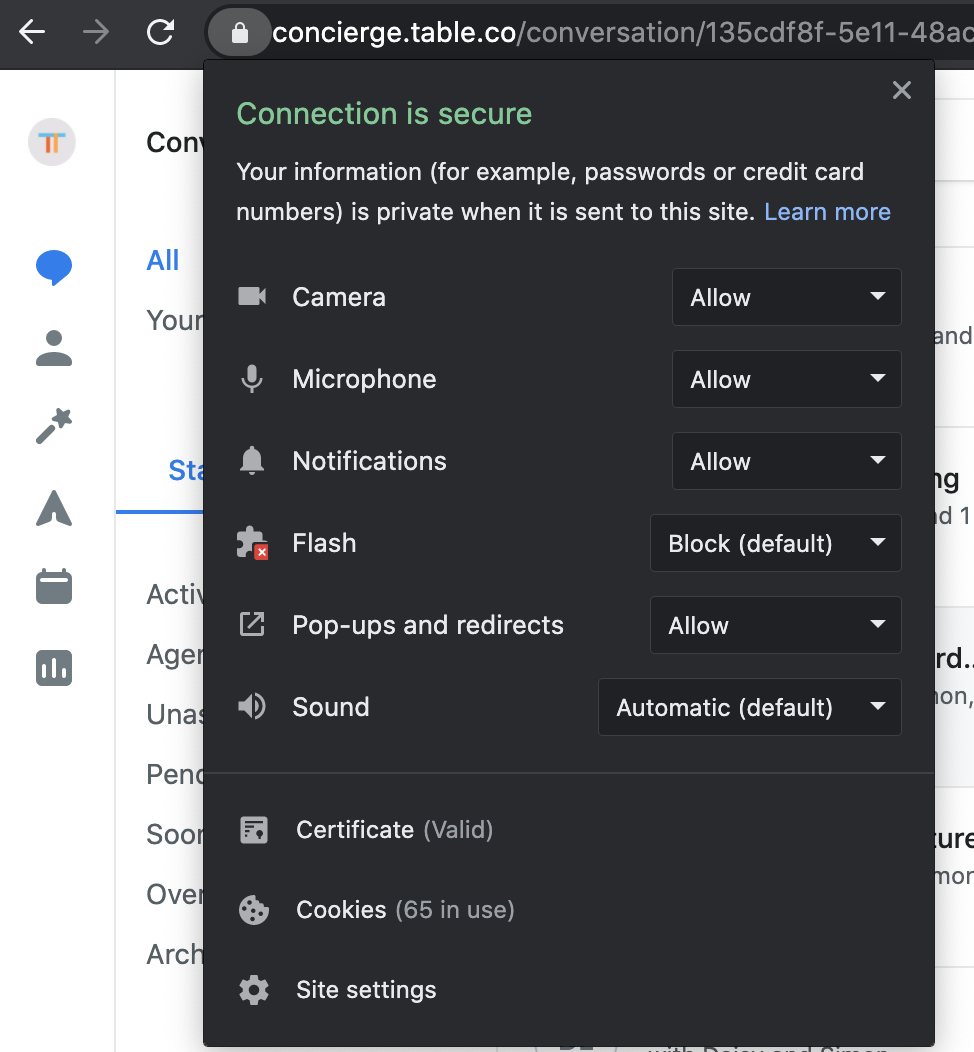 -
If you are not prompted with this browser message, you will need to go into your browser settings to enable your microphone and camera. See more instructions on how to do this below:
Check your computer settings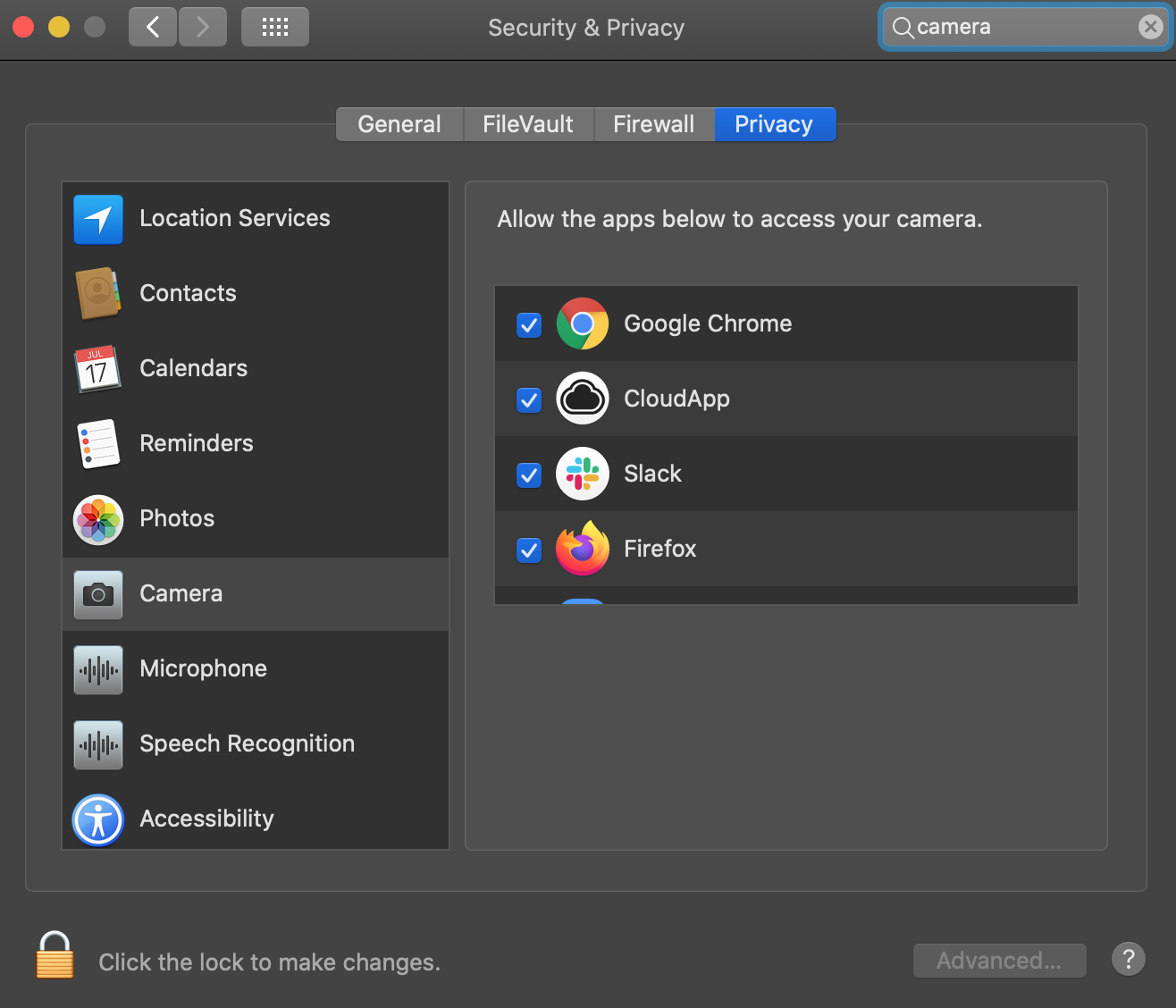 Make sure your browser apps have access to your camera.
If you're using an external device as your microphone or camera, make sure your computer has the correct device selected.
Restart your browser and computer
Close your internet browser and restart your computer.
Check your internet connection
Issues can arise if your internet connection is slow. Disconnect and re-connect to your wifi or connect to a different network.
Ask your partner to check their connection
if your partner is having issues, have them try the steps above to fix the issue.
Finally, if you are still having problems, contact us.
If you still cannot hear or see the person you are trying to talk to even after completing the previous suggestions, contact us to report a problem.