Customer View: Booking an Appointment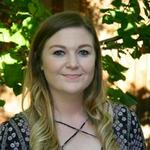 Updated by Anya
When a Contact interacts with an Experience and reaches a "Book Appointment" step, they will be guided through a booking process that looks like this: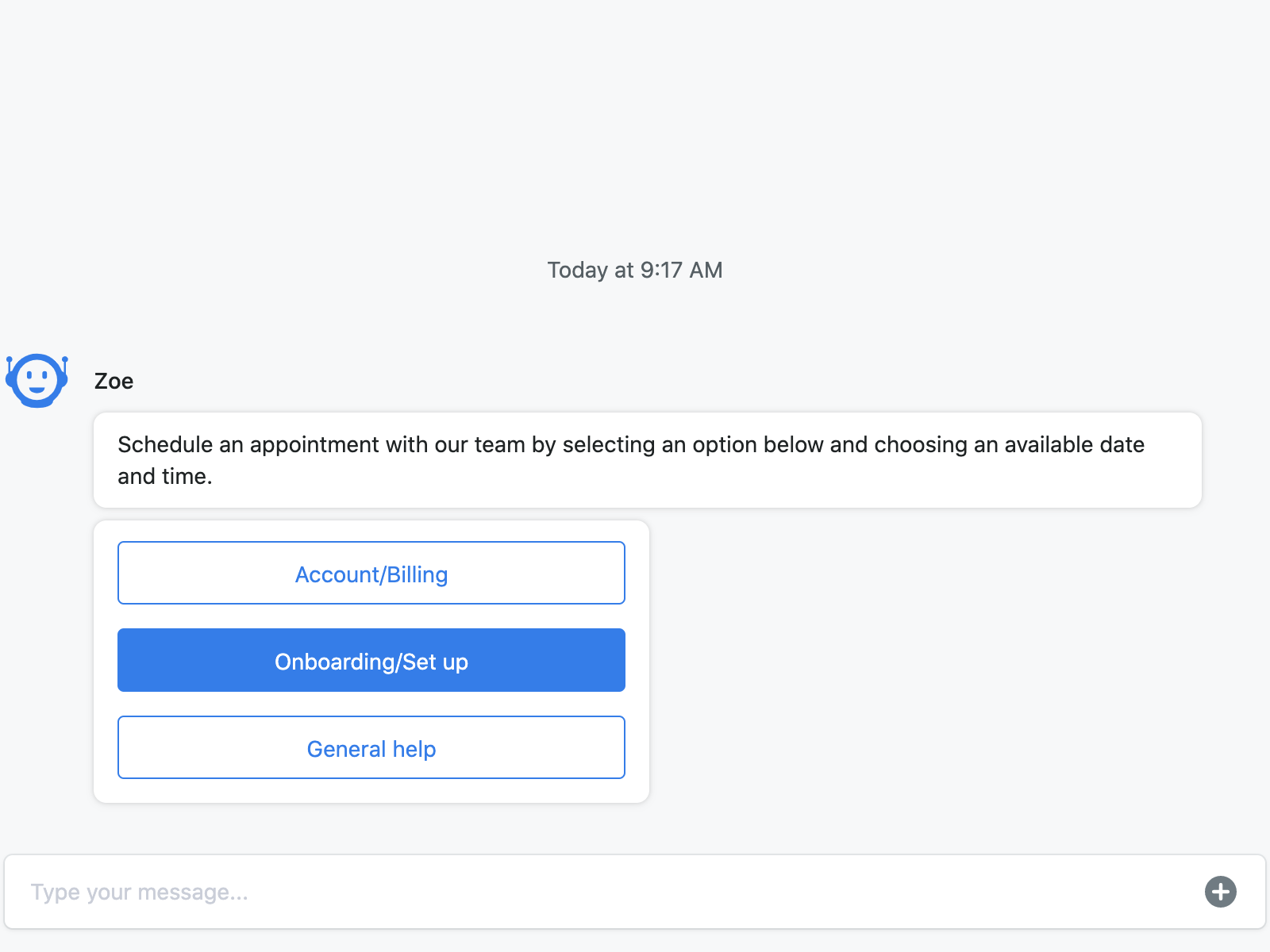 Contacts will select from the options that were created in the Crew's Appointment Settings.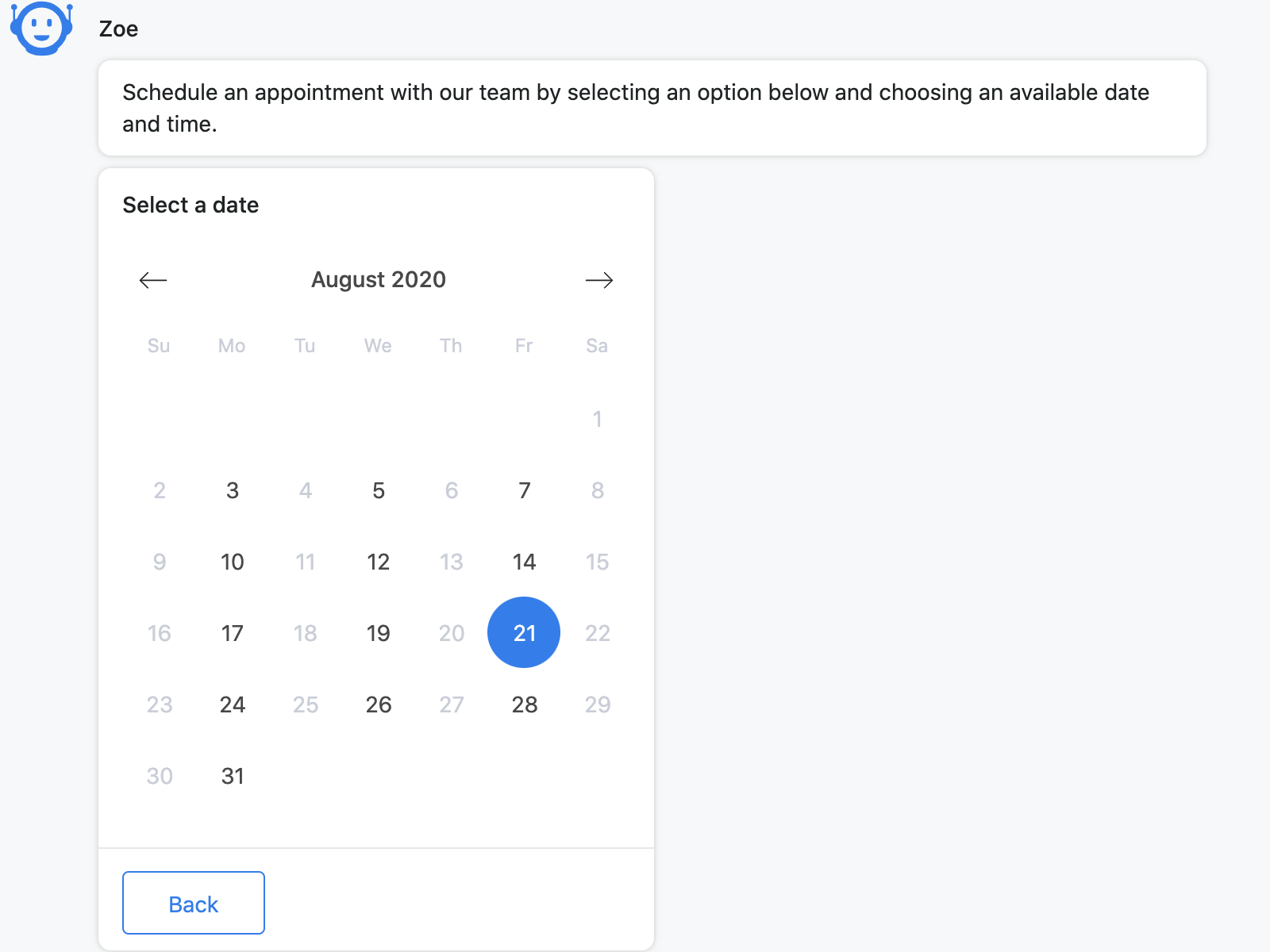 Then they will choose an available date from the calendar. Only the days that an Agent is available will be selectable.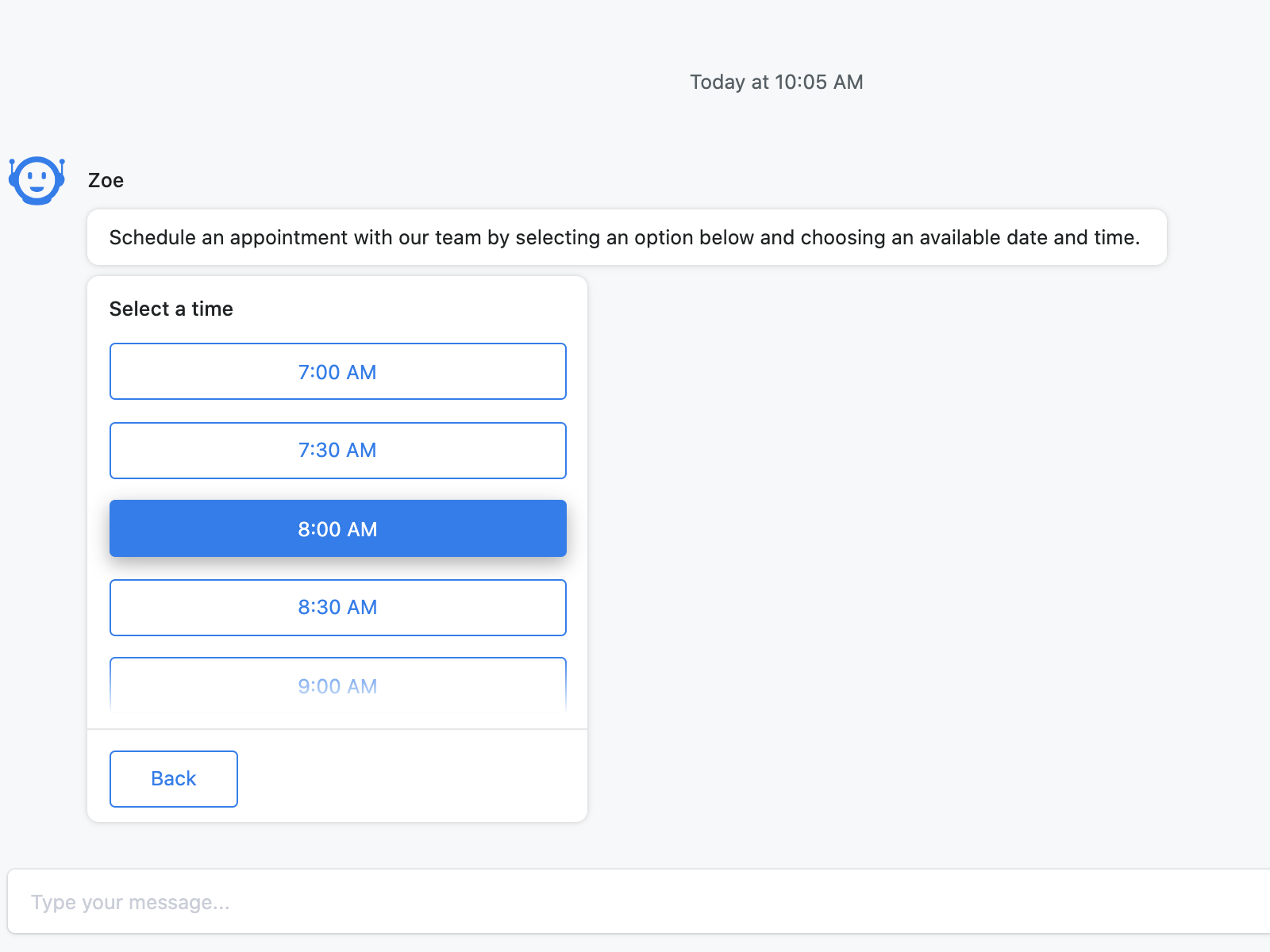 The Customer will then select from the list of available times on that day. Only the times that an Agent is available will appear.
Contacts are not able to schedule an appointment that is less than 1 hour away from the time they are making the appointment.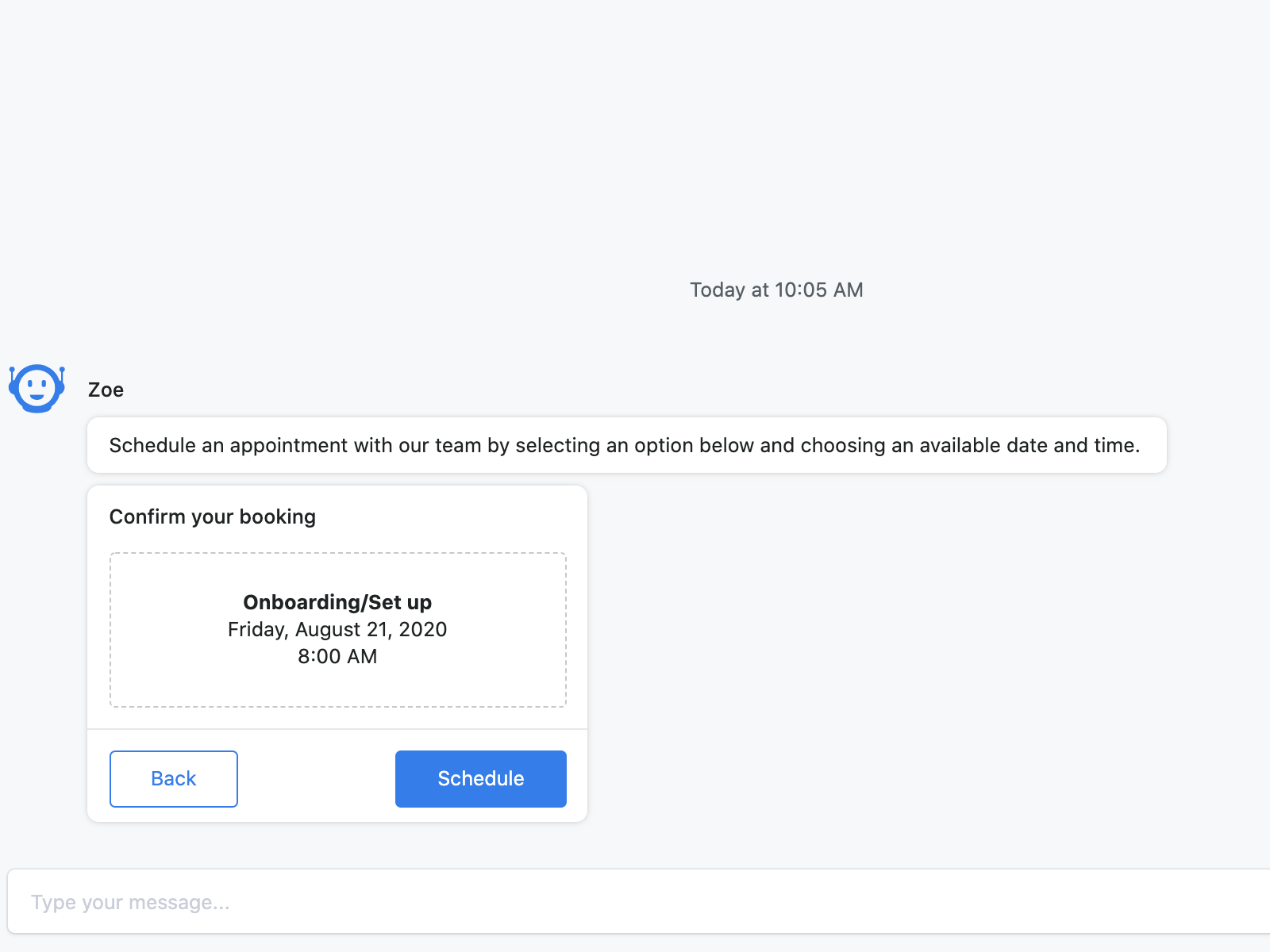 Customers can view and confirm the appointment details and click "Schedule". Doing this will create the appointment and the booked Agent will be added to the Conversation immediately, along with a message containing the appointment details. Meeting confirmations to both the Customer (as long as their email address was captured before the appointment was scheduled) and the booked Agent will be sent at this time. Everyone in the Conversation will also receive a reminder 10 minutes before the time of the appointment.

Contacts are able to reschedule or cancel appointments by clicking the "Edit" button that appear in the Conversation or in the People sidebar. They also have the option of adding the appointment to their calendar by clicking and following the steps to export the event to Google, Outlook, or another calendar.
Even if the Conversation continues, the appointment details can be accessed and viewed in the Contacts sidebar.