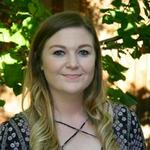 Updated by Anya
Admin: Admins are Agent accounts with added permissions and capabilities. In addition to being able to do everything an Agent can do, Admins also have access to the Contacts, Experiences, and Outbounds sections, as well as the Team Settings. Admins are invited by SuperAdmins. 
Agent: A member of one or more Crew(s) whose primary purpose is to engage with your Customers. This is the account type with the most limited permissions, with access only to the Conversations and Appointments sections. 
Appointments: A scheduled meeting between a Contact and an Agent in a Crew that has enabled Appointments. Contacts book appointments within Experiences that have a Book Appointment step. 
Appointments Section: The page where Agents can access their calendar to update their availability and view scheduled appointments. This section is only relevant to Agents that are in at least one Crew that has appointments enabled. Admins and SuperAdmins can see the availability and scheduled appointments for all Agents. 
Bot: A tool that interacts with Contacts to gather information, answer questions, collect payment information, facilitate agreement acceptances, book appointments and/or route the Contact to the right Crew. The Bot is set up by Admins or SuperAdmins within the Experiences Manager by entering the Bot's message and action or question type that accompanies the message. The Bot appears when someone starts an Experience or it can be triggered by an Agent within the Conversation. 
Chat Widget: A small chat window that is embedded on your site that launches specific Experiences when a customer clicks on its icon or an Experience Button.
Contacts: Any member of the public that interacts with a company's TABLE account generally starting with an Experience. 'Customer' is more commonly used as the term when engaging with Agents.
Contacts Section: The page where Admins and SuperAdmins can view and edit information about Contacts, add custom attributes and segments, and import their existing Contacts. 
Contacts Sidebar: Section within a Conversation where participants can be viewed and where Agents or other Contacts can be invited to join. 
Conversations: A single, messenger-based interface where two or more people can collaborate using chat, file-sharing, voice and video calls, screen-sharing, and Bots. 
Conversations Section: The page where Conversations can be accessed, organized, created, and used.  
Crew: A specialized team made up of one or more Agents that provides a specific service for your Contacts. 
Custom Attributes: Custom property fields that can be added to provide additional information about Contacts. Attributes can be used to segment Contacts. 
Customers: The common term for anyone that your Agents interact with, even if the person is not technically a paying customer of your business.  
Experiences: A flow of automated Bot messages that starts when a link is opened by a Contact. Experiences are created by Admins and SuperAdmins to engage with Contacts to gather information, answer questions, or to help them complete an action. Each Experience has a unique URL that can be placed in social media posts, email campaigns, website buttons, as QR codes on printed media, and more.
Experience Buttons: These are the CTA buttons you can embed in your website that when clicked will open the Chat Widget and run a specific experience.
Experience Links: These are the URLs, that when visited open the full TABLE web app and trigger the associated Experience.
Experiences Manager: A popup accessed in the Experience section where Admins and SuperAdmins can create Experiences and Outbounds by entering Bot messages, choosing response types, and generating unique URLs that can be placed across channels or sent as Outbound campaigns to initiate Conversations. 
Guest User: Any Contact that has not yet entered their name.
Media: Any image, video, document, or other file type uploaded to a Conversation. Media can be viewed in the Media panel of a Conversation where it can be downloaded by any participant or deleted by any Agent or the person who uploaded it.
Office Hours: A setting within a Crew that indicates the hours its Agents are available to respond to an Agent Needed request. If a Contact requests a Crew after their office hours, they will receive an away message with the option to leave their email address, so an Agent can follow up with them. If the Crew has appointments enabled, the Contact will also have the option to book an appointment. 
Outbounds: Targeted campaigns that are sent to a segment of Contacts to initiate a Conversation. Outbound messages are created in the Experiences Manager, then sent in the Outbounds section. They are sent as emails to your audience, and once they are replied to, they will show up in the Conversations section.     
Request Service: Button that a Contact or Agent can use to request a specific service that is associated with a Crew. When selected, the associated Crew will receive an Agent Needed alert to tell the team they have been requested to join that Conversation. The call to action that appears when someone requests service is determined when that Crew is created. 
Segments: A way to group your Contacts by one or more attributes or filters. Segments can be used to send Outbound campaigns to targeted audiences. 
Statuses: Labels that reflect the last action taken within a Conversation, so Agents can prioritize and determine which Conversations need immediate attention. Statuses can also be used to filter Conversations, so only those that have a specific label are shown.
SuperAdmin: Account type that has the highest level of permissions and can do everything Agents and Admins can do, as well as add and remove Admins and can change Workspace settings. The person who creates the account is generally the SuperAdmin, but this role can be changed by contacting the TABLE support team.
Team Settings: Admins and SuperAdmins can add, edit, or view Crews and Agents on this page.
Widget Experience Links: These are the URLs, that when visited, open the TABLE Chat Widget and trigger an Experience inside of it.