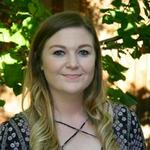 Updated by Anya
This video explains how SuperAdmins can access and set up Threads. You'll also learn how to add Experiences to Threads and see an example of Threads in action when Experiences are launched by customers.
Please note that Threads are an optional feature and not a required for set up, as long as you are not using any of our messaging integrations. When creating Experiences, you do have the option to leave the Threads field blank.
Another thing to note is that only Experiences that are a part of the same Thread can be manually triggered within a Conversation that is associated with that Thread.
Additional Resources:
Written instructions for Threads can be found here.