Setting Your Availability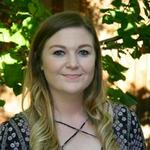 Updated by Anya
Configuring your TABLE calendar
If you've been invite to a Crew with an appointment flow, you'll need to set your availability in order for customers to book appointments with you. To do this follow the steps below.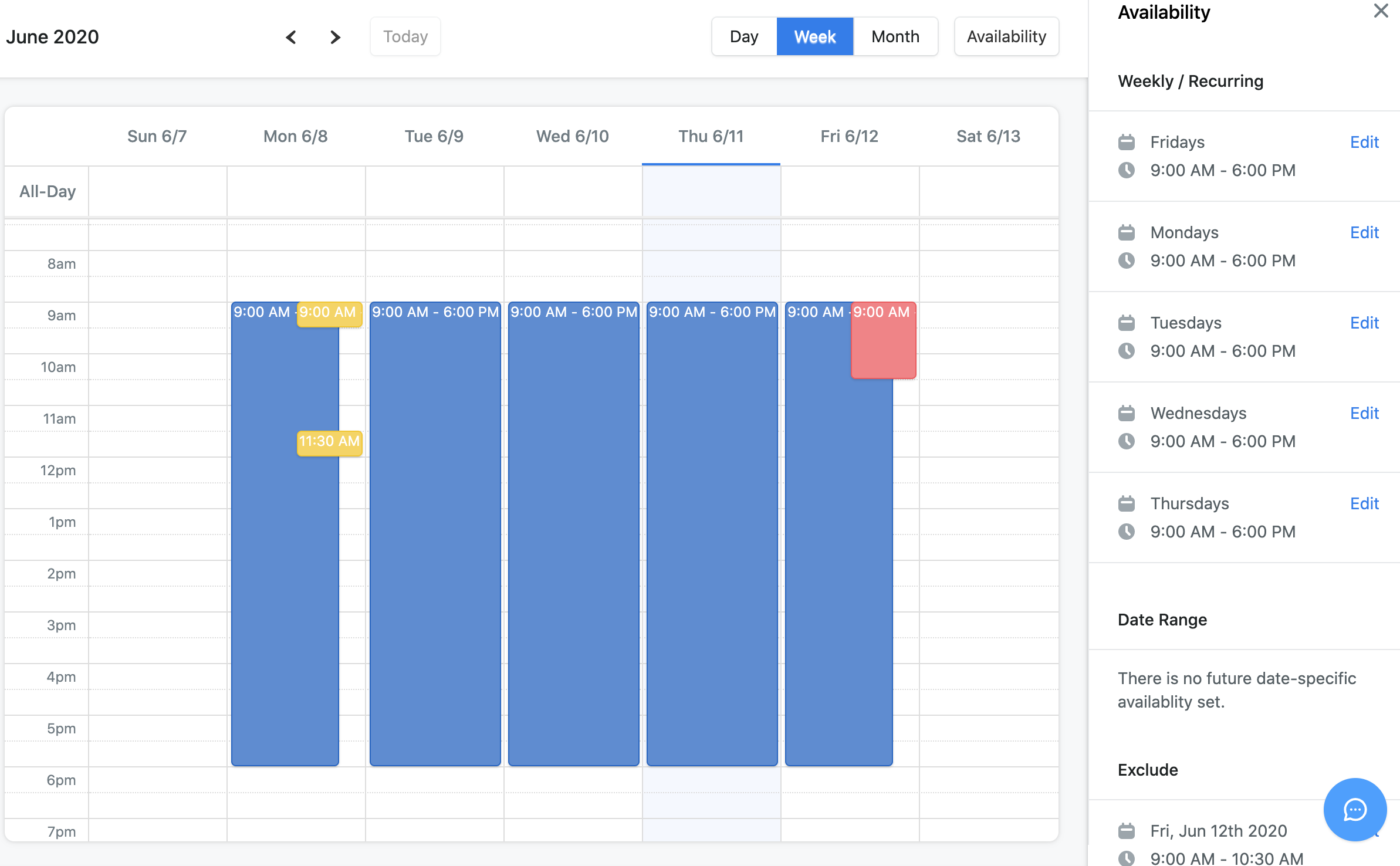 -------
Click on the Appointments section and select Your Calendar


_

_

Click anywhere on the calendar and a modal will pop up so you set your available days/times or you can click and drag. Please note that any availability you set will automatically recur weekly.


If you'd like to add an exclusion to the times you are available, click on the calendar, select the "Add Exclusion" button, then choose your unavailable time range.
You must click on the open areas of the calendar to get the exclude option, you cannot click on the blue blocks of your set available times.  
__
You can always edit your calendar by clicking on the Availability button then selecting the blue "Edit" button.
Customers cannot find your availability until you set your appointment flow options (created in Crew Settings) in your account settings. Every Agent will be asked to select these options when they sign up for the Crew. Customers choose from these options when they book an appointment, so Agents must have these corresponding options selected.
_
Connecting an External Calendar
Agents can connect an external calendar to their account to automatically sync appointments on TABLE. To connect an external calendar, follow the steps below: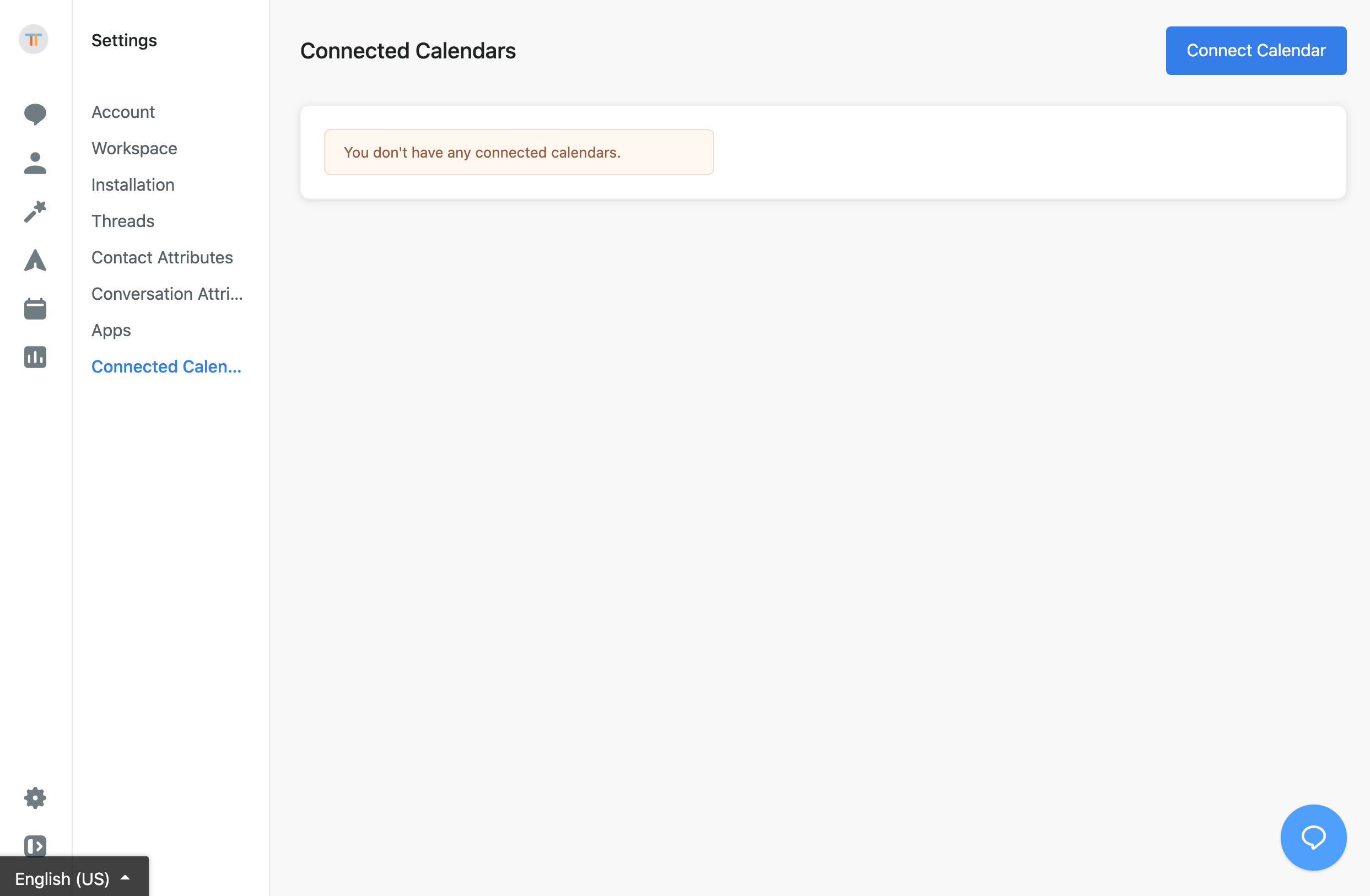 _
_

Click on the gear icon in the bottom left corner and select "Settings"
In the Settings sidebar, select "Connected Calendar"
Click the blue "Connect Calendar" button in the top right corner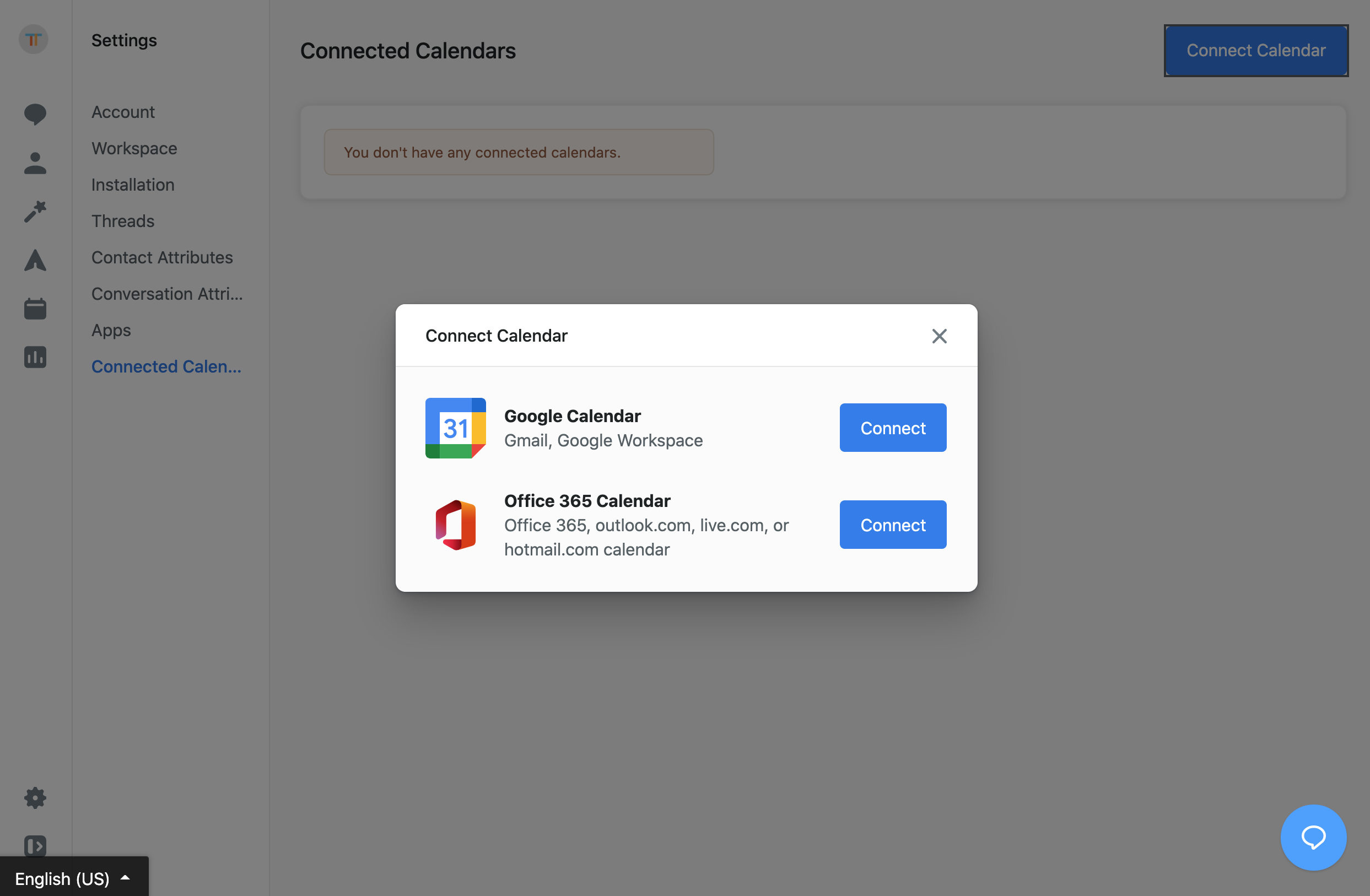 Select whether you'd like to connect your Google Calendar or Office 365 Calendar
You'll be taken to a page to sign into your external account and allow TABLE permission to access the given information from your calendar. Click Allow.
You calendar is now connected. This means that any appointments that are booked with you on TABLE, will be sent to your external calendar as well.
Click the "Configure" button to change your settings. Here you can enable the automatic cancellation of any appointments that you delete from your external calendar, or disconnect your external calendar altogether.
You can add multiple external calendars by repeating this process.