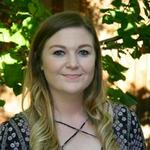 Updated by Anya
Outbounds are used to initiate Conversations with specific Segments. This allows you to send targeted messaging to a group of Contacts that you'd like to engage with.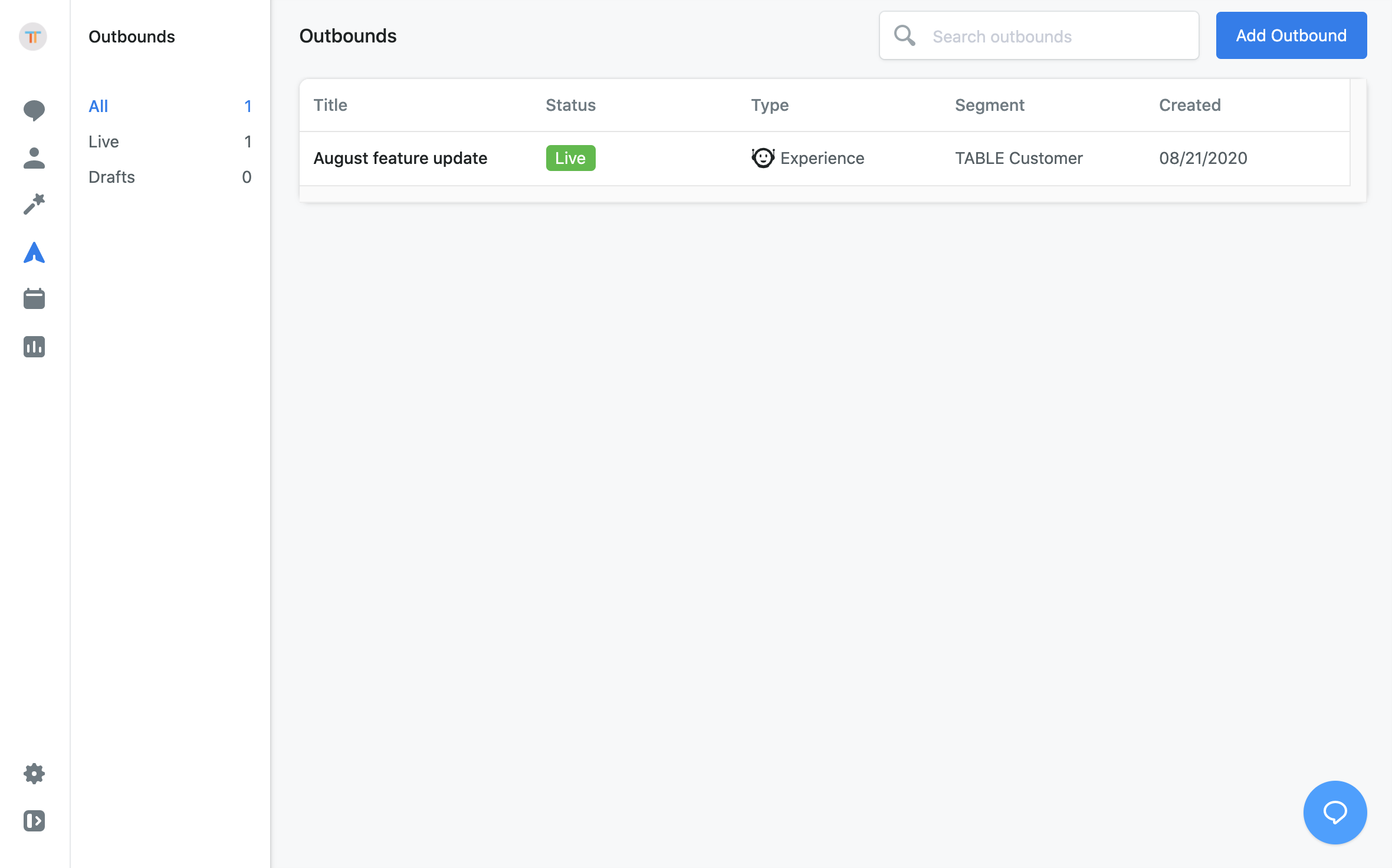 Creating an Outbound Experience
You will need to start by creating an Experience that you'd like to use for the Outbound. Keep in mind that the "Conversation Title" of the Experience will be the subject line of your Outbound email. The sender of the email will be your Bot's name.
The first step of your Experience will be the initial message that is sent to your audience. If they reply to your email, the second step will then be initiated. In the emails they receive from the Outbound, they will also have the option to click a link that brings them to a TABLE chat window so they can complete the Experience in a Conversation.
For Experience steps that aren't compatible with email (e.g. Book Appointment or Make a Payment steps), customers will be sent a button that they can click on that will open a Conversation so they can complete the step there.
Adding and Sending an Outbound
Click "Add Outbound" button in the top right corner
In the "Title" field is the internal title of your Outbound which will appear in the list
In the "What to send" field, select the Experience from the drop down that you'd like to send
In the "Choose your audience" field, select the Segment you'd like to send the outbound to.
In the "How to send" field, you have two choices: One off or Ongoing. Each option is explained below.

One off - This selection will only send to people who are in this Segment right now.
Ongoing - This selection will keep sending this Outbound to people who fall into this segment going forward. So if new Contacts are added to this Segment, they will subsequently receive the Outbound.

Save your Outbound as draft or send it right away.

Click "Save & Close" to save the Outbound as a draft. Your Outbound will not be sent to the selected Segment.
Click "Save & Publish" to immediately send your Outbound to the selected Segment.
You can only delete Unpublished Outbounds. If an Outbound is published, make sure to select "Unpublish" and then the "Delete" option will appear.