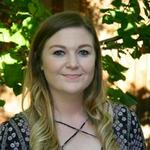 Updated by Anya
Welcome to TABLE! 🎉
We're excited to get you up and running! This tutorial is for SuperAdmins and explains how to use the features that are only accessible to this role.
The first section explains how to access your company's TABLE account for the first time. This is directed at the first SuperAdmin, but may also be helpful to subsequent SuperAdmin users as it illustrates how to access and edit your Account Settings.
In this tutorial we will cover:
Each section contains a how-to video and any relevant additional resources. By the end of this tutorial you will know how to set up and customize your company's TABLE account.
Up Next: