Including Appointment Bookings within Experiences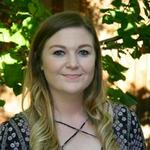 Updated by Anya
If a Crew has included an appointment flow, you can use the "Book Appointment" step in an Experience to allow Contacts to schedule time with the Agents in that Crew. Follow the steps below to enable your customers to book appointments within Experiences.
Adding a "Book Appointment" Step to an Experience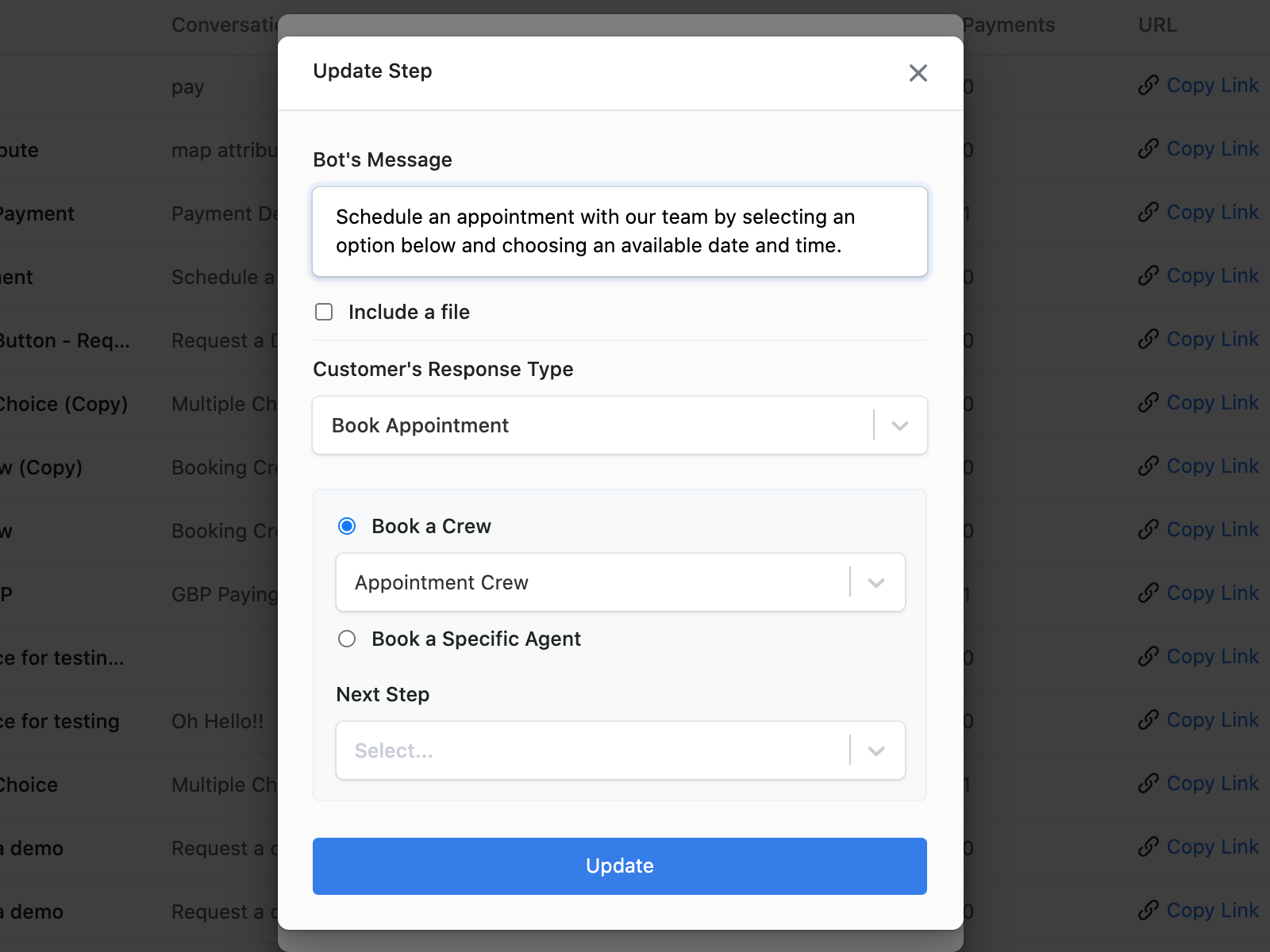 The "Book Appointment" response type within an Experience allows Contacts to schedule time with a specific Crew or Agent. Follow the steps below to set up booking steps within an Experience:
Go to the Experiences section and add a new Experience or select the existing Experience in which you'd like to add the booking flow.
Add a step, include the Bot's Message, and select "Book Appointment" as the Customer's Response Type.
Select if you would like customers to "Book a Crew" or "Book a Specific Agent".

If "Book a Crew" is selected, Contacts will be able to choose from dates and times based on every Agents' availability within that Crew. The appointment will be booked with an Agent that meets the Contact's selection of appointment options, and available date and time. If more than one Agent meets this criteria, the system will randomly select an Agent to take the appointment.
If "Book a Specific Agent" is selected, the Contact will only be able to choose a date and time from the Agent's set availability.

Use the dropdown to select the specific Crew or Agent and click "Update".
You may choose to add other steps to complete the Experience.
We recommend including an "Update Account" step before the "Book Appointment" step to ensure that you have gathered the Contact's name and email address before allowing them to book an appointment. This will allow them to receive an appointment confirmation and reminders before the meeting with a link to easily access the Conversation. See more about creating Experiences
here
.
Click "Save" and share.