Including an Appointment Flow within a Crew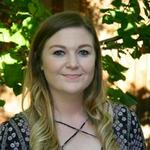 Updated by Anya
If you'd like to enable customers to book appointments with a Crew, you'll need to include an appointment flow. Follow the instructions below to do this.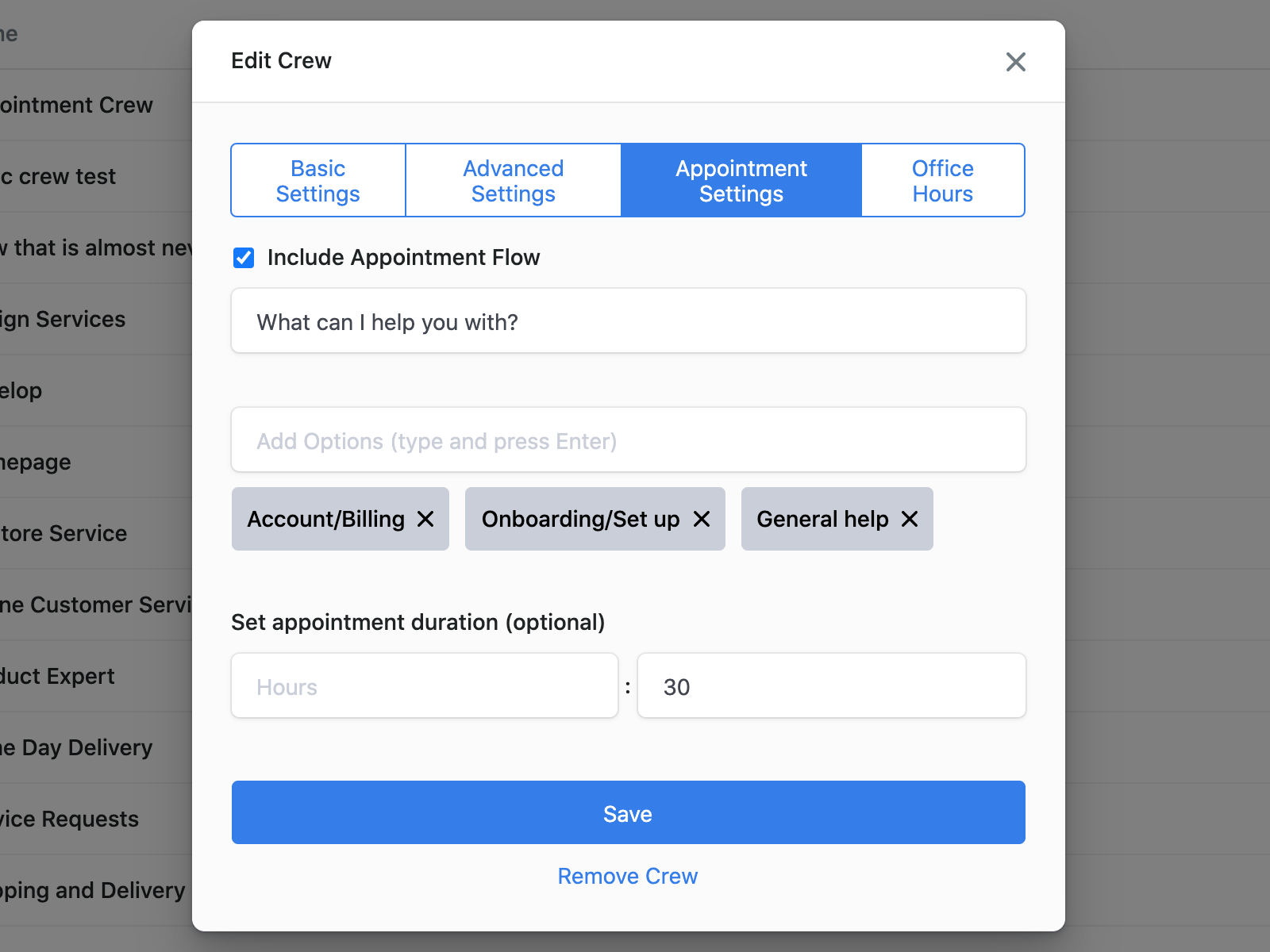 Go to the Settings icon and select "Team Settings".
Click on "Crews" in the left sidebar.
Select the Crew in which you'd like to include an appointment flow.
On the Appointment Settings page, check the "Include Appointment Flow" box.
Use the title of the appointment flow to prompt the customers with a question or statement. The options field will allow them to choose a response to the title question or statement. This can be used to learn why the customer is booking an appointment, to determine the type of help they need, select a specific product or service you offer that they'd like to discuss, or anything else relevant to the appointment.
These answer options are also used to further segment your Agents. When Agents sign up for this Crew, they will have to select their areas of expertise based on these options, to ensure that the customer is booking an appointment with the right person.
Set an appointment duration, which is the amount of time an Agent will be booked for when an appointment is made with them. This also determines the time intervals customers see when they are selecting a time during the booking flow.
After including an appointment flow for a Crew, you'll need the Agents in the Crew to set their availability so they can be booked. After that, use an Experience to have customers schedule time with this Crew.