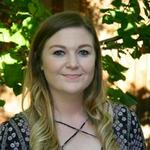 Updated by Anya
2021
Next Release:
Ability to record a video call
Expected to be released during the week of January 18th, 2020, but this is subject to change.
Past Releases:
v.1.31.0 - January 13th
Enhancements to our HubSpot integration to sync both ways between TABLE and HubSpot.
Ability for Agents to trigger a payment flow within the Conversation without the flow being attached to an Experience.
2020
v1.30.0 - December 14th
Ability to include images in Multiple Choice response options in Experiences, so your customers can select images instead of just text.
Ability to add attributes to Conversations
Various video chat updates including participant avatars and quality improvements.
v1.29.0 - November 23rd
Addition of the "Service Sidebar" which consolidates information about the Crews invited to the Conversation and the Agents who have joined. The "Request Service" button is now accessible from this sidebar as well.
Updated 'Start Conversation' flow to create a new Conversations quickly and easily.
Ability to start a Conversation and invite a customer using a WhatsApp number instead of an email address.
v1.28.0 - November 10th
Ability to add Message Templates, or pre-made messages that Admins and SuperAdmins can create for Agents. This feature replaced the existing Canned Responses feature and will include customizable settings.
Several improvements were made to the Agent Information popup including the ability for Admins and SuperAdmins to edit Agents' names and email addresses.
Ability to integrate with HubSpot to sync contacts from TABLE to your HubSpot account
"Close Conversation" icon added to the top of a Conversation so you can close it without joining
v1.27.0 - October 24th
Ability to Schedule Experiences and include an Off Hours Experience Fallback
Various Chat Widget UI updates
Search functionality added to "All Agents" Appointments view (Admins and SuperAdmins)
Edited messages are now labeled
Updated Files sidebar (previously the Media Sidebar)
Conversation List shows participants' names and the main text
v1.26.0 - September 9th
Allow bulk closing of Conversations
'Auto Continue' added to Experience Response Types
Various In App Chat improvements 
In App Chat "Deep Links" - i.e. the ability to have links on your website that when clicked open the IAC and initiate different Experiences
Additional "Agent Needed" push notification reminders if request isn't answered within the STBO and Overdue times
v1.25.0 - August 12th
v1.24.0 - July 31st
v1.23.0 - July 22nd
v1.22.0 - June 26th
v1.21.0 - June 16th
v1.20.0 - June 1st
Attribute values can now be mapped through Free Form Text Responses in Experiences
Experiences can be Cloned
New Crew Setting can be enabled so Agents in a Crew only see their own Conversations
Conversation lists are accessible in the In App Chat
Video files uploaded to the Conversation will no longer have to be downloaded, they will play in the Conversation.
The In App Chat will remain open while browsing
v1.19.0 - May 13th
Various bug fixes and optimizations
v1.18.0 - May 1st
Contacts can be exported to CSV
Guest authentication length increased to last 30 days
UI updates on the Contacts, Experiences, Outbound, and Team Settings sections
v1.17.0 - April 24th
Updates to the Voice and Video call UI

Call control buttons repositioned to the bottom of the call screen
Call control buttons will only show on hover, freeing up more screen area

Mobile web: Removed the left panel and added an arrow to navigate to other conversations.
Non-USD currency support in Payments. We now support

USD, EUR, GBP, HKD, CNY, SGD, MYR, JPY, KRW and TWD.

Zoe bot has new Experience step:

Inviting friends
Including files
v1.16.10 - April 7th
Messenger UI refresh including text boxes
IAC Improvements

Video now available for in-app chat
Deep linking to open Experiences in-app
Auto-initiation of in-app chat Experiences

Chinese UI
v1.15.10 - February 28th
Updates to the UI (Phase 1) with left navigation bar and general stying on buttons and modals
Email templates are simplified with smaller logos, less content, and less footer text.
Reduce the volume of emails with improvements to how notifications get threaded when multiple people are messaging.