WhatsApp Approved Templates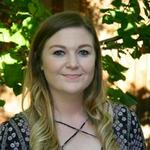 Updated by Anya
About WhatsApp Templates
With a WhatsApp business account, you must use an approved message template in order to engage with a first time customer or re-engage an existing customer after 24 hours of no interaction. This is a part of WhatsApp's policy to mitigate spam messages for users.
Your TABLE account manager will work with you to create and submit templates to WhatsApp. Once submitted, WhatsApp usually takes around 48 hours to review. You can store your WhatsApp-approved templates in the Message Templates section of TABLE so Agents can easily identify and use them.
Please note that if a customer replies to your message or reaches out to your business on their own, you are free to reply without using a templated message, so long as it is within a 24 hour window of the customer's last interaction.
Template Categories
WhatsApp will only approve message templates for these categories:
Account Update: Let customers know about updates or changes to their accounts.
Alert Update: Send important updates or news to customers.
Appointment Update: Send confirmations, reminders, or other updates to customers about their appointments.
Auto-Reply: Send auto-replies to customers when your business isn't online or available to respond right away.
Issue Resolution: Respond to questions, concerns, or feedback from customers about your business.
Payment Update: Send a message to customers about their payment.
Personal Finance Update: Send a message to customers about their personal finances.
Reservation Update: Send confirmations, reminders, or other updates to customers about their reservations.
Shipping Update: Send shipping updates to customers about their orders.
Ticket Update: Send ticketing information or updates to customers.
Transportation Update: Send transportation information or updates to customers.
Submitting Templates for Approval
As stated previously, your TABLE account manager will guide you through the WhatsApp Template submittal process. Below is a summary of information they'll need in order to approve the template:
Template name: Must be a unique name and can only contain lowercase alphanumeric characters and underscores.

Use a name that helps WhatsApp's reviewer understand the purpose of your message, for example "order_delivery" rather than "template_1"

Template category: Select the one that best fits your use case.
Message language: Select from the languages provided by WhatsApp.
Message body: The text of the message that you want to send.