Setting Up a New Experience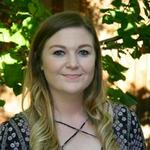 Updated by Anya
Experiences are a flow of automated Bot messages that are customized to engage with your customers. They can assist customers by answering their questions, routing them to the right Crew or Agent, or enabling them complete actions like scheduling a meeting, entering payment information, and more. Experience links can be placed across the internet and in QR codes on physical items for customers to access. See more about sharing Experiences here._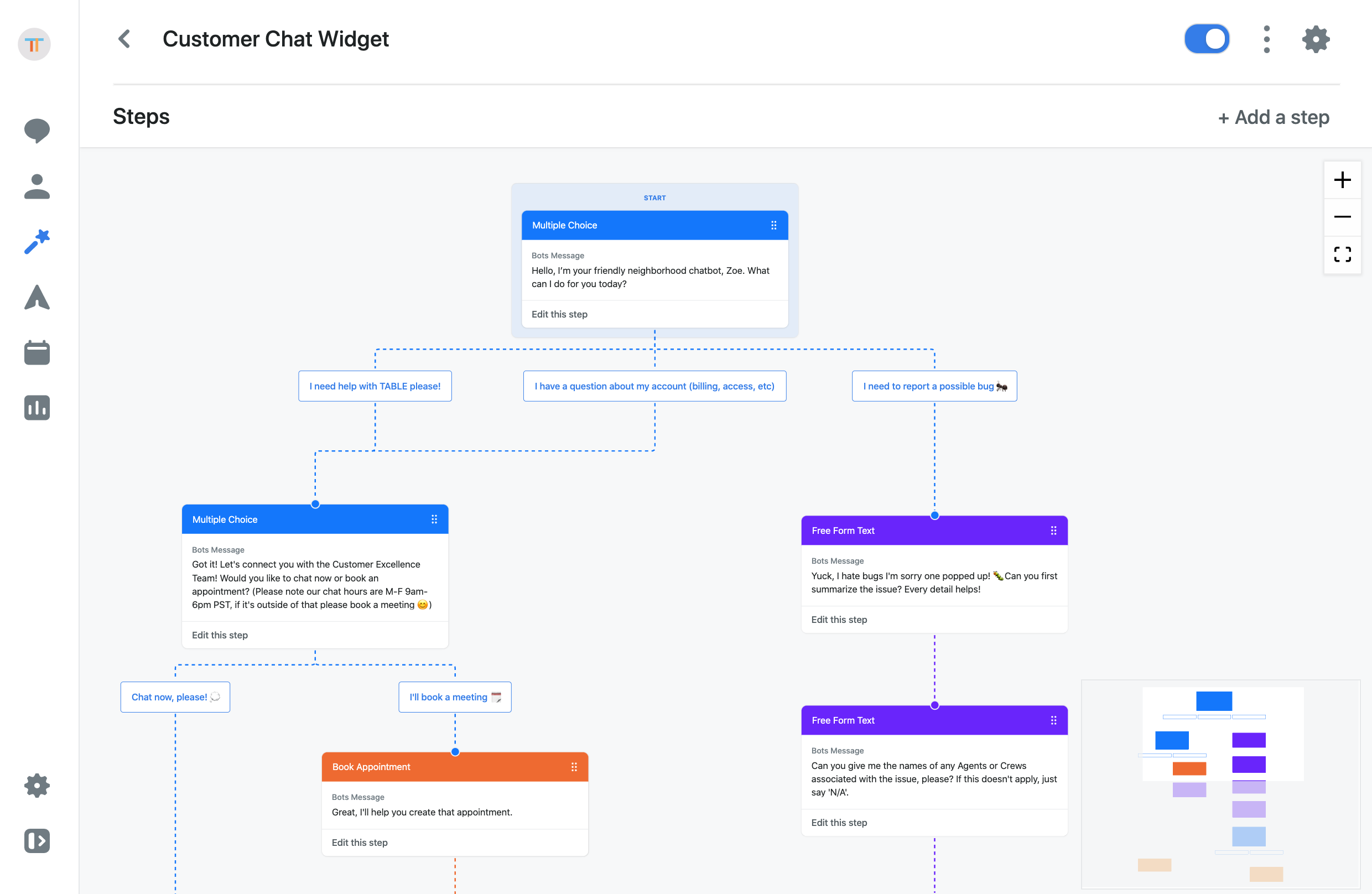 Setting up your Experience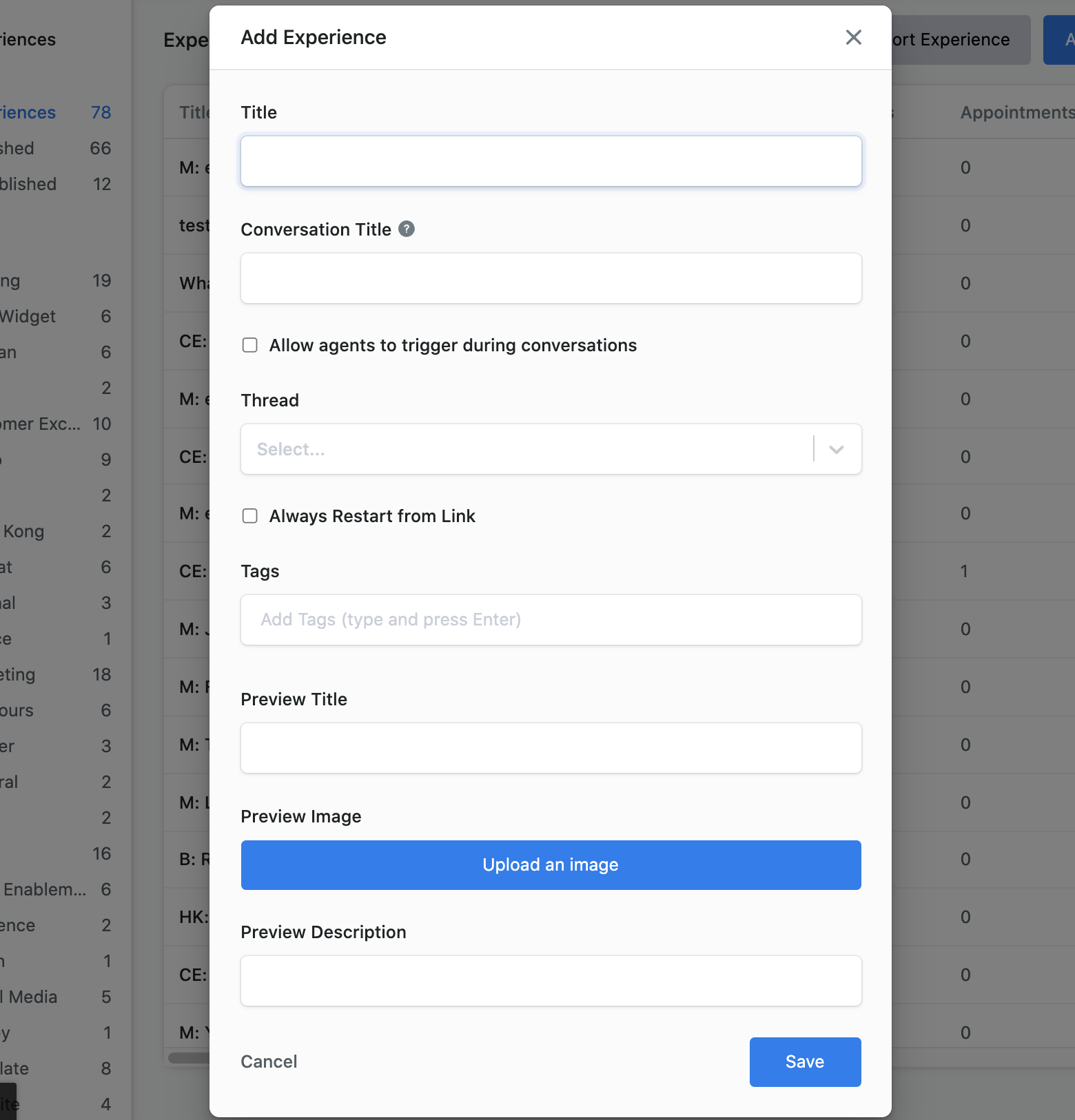 On the navigation sidebar, select the Experiences section.
Select the "Add Experience" button in the top right corner.
Enter the Experience's Title. Your Agents will be able to see this, but it will not be visible to your Contacts.
Add a Conversation Title. When a Contact initiates a Conversation through an Experience, this will be the default title of this Conversation and will be visible to both Agents and Contacts.
Check the box next to "Allow agents to trigger during conversations" if you would like this Experience to be available to Agents through the Trigger Experience button within a Conversation.
If you'd like to add this Experience to a Thread, select an option from the dropdown.
If you'd like to add Tags to this Experience, you can do so in the Tags field.
If you'd like to, you can add a Preview Title, image, and description which will appear when the Experience link is posted. See more about this here.
Click "Save".