Distributing an Experience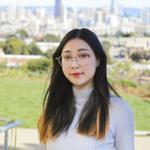 Updated by Monica
After creating an Experience, they can be shared as a link or embedded on your website as a chat widget. Experience links can be distributed on social media, emails, or anywhere you want your customers to interact with your business.
Sharing a link
-----------------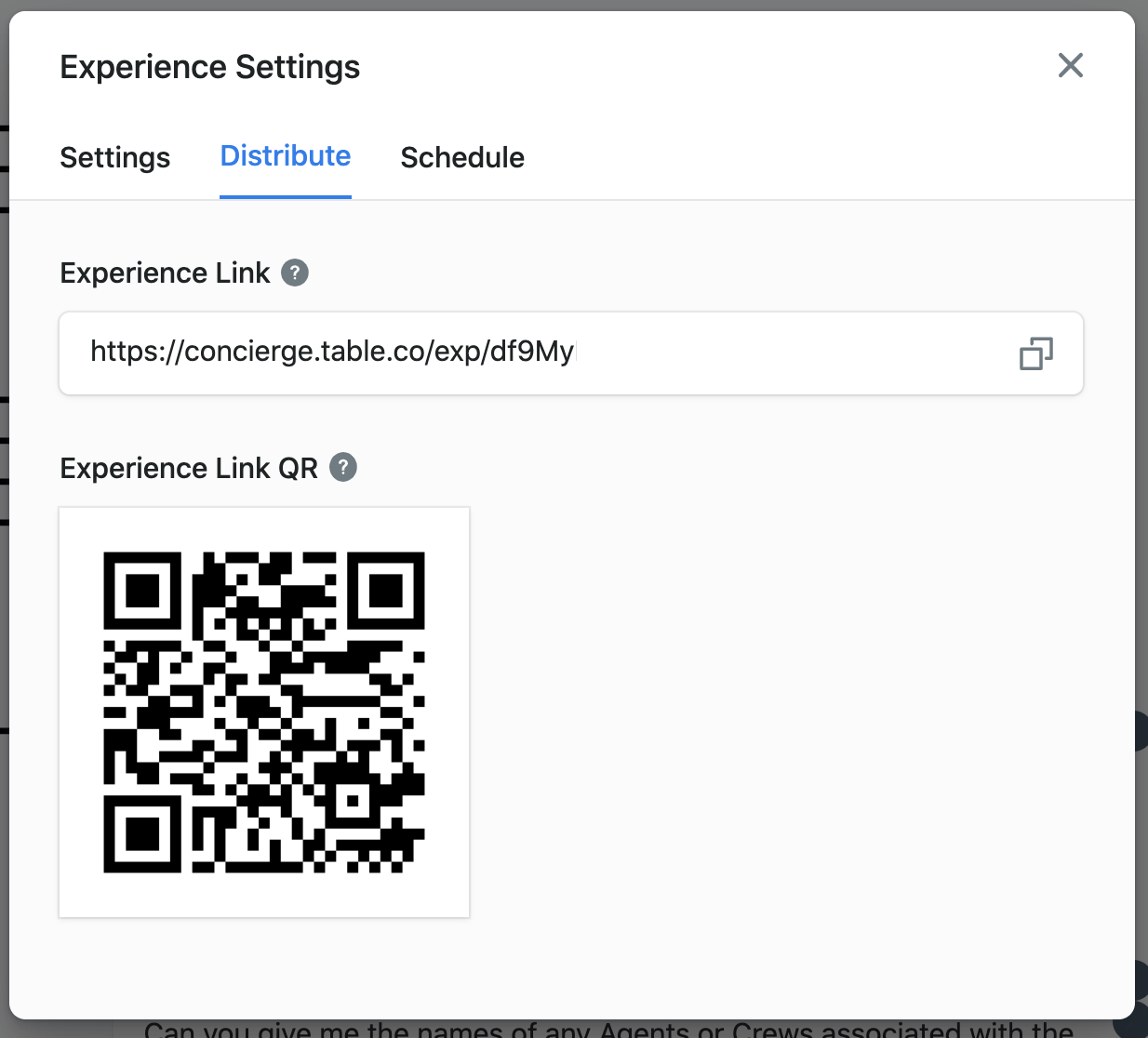 -----------------
Select the Experience you want to share
Click the Settings icon on the top right corner and click on the "Distribute" tab
Click to copy the URL
Place on email campaigns, social media posts, buttons on your website, turn into QR codes on physical materials, and more.
You can also access the link by clicking the Copy Link button under the URL column on the Experiences section.
When this URL is clicked, a Conversation is created and the Bot will immediately engage with the customer.
As a Live Chat Widget
-----------------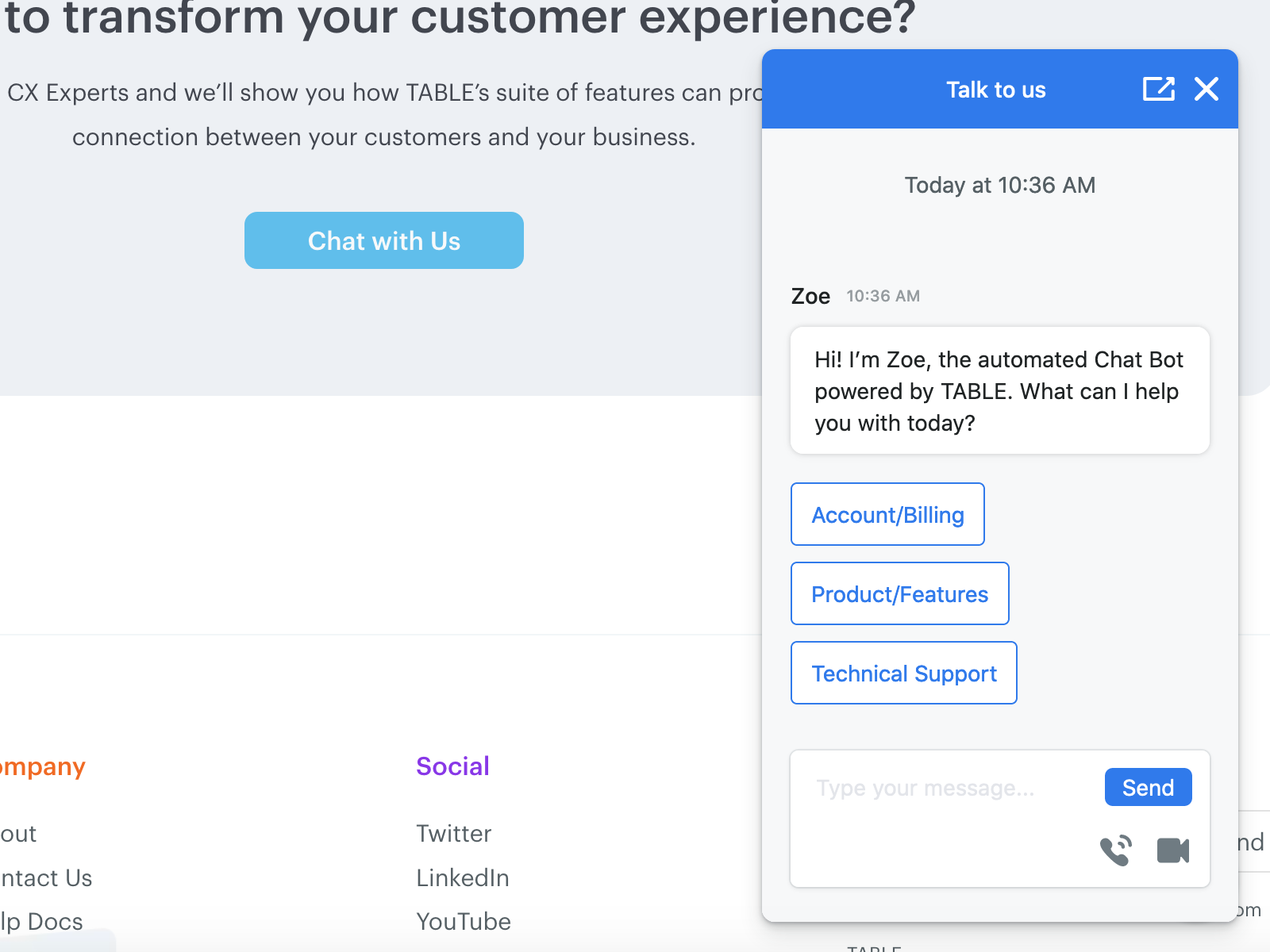 -----------------
Experiences can also be installed as live chats on your website or mobile app. See more about install the live chat widget here.
From the Conversation
-----------------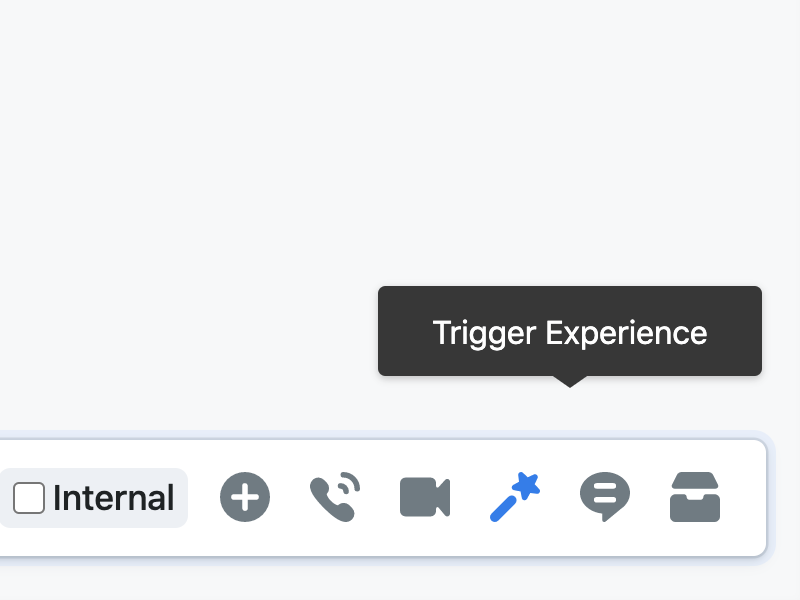 -----------------
Experiences can be started directly within a Conversation by Agents so your Bot can collect payment details, book meetings, and more. 
Select a Conversation you'd like to trigger the Experience in
Click the Experience icon in the lower right of the messenger input field
Select the Experience you'd like to trigger 
Click "Start" and the Experience will begin
Please note that only Experience with the "Allow agents to trigger during conversations" box checked in their
Experience Manager
can be triggered this way
_________________