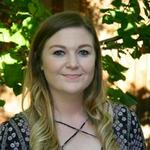 Updated by Anya
Once you've created a Crew, you will need to invite Agents.
To get started, select the gear icon on the right side of the screen and click "Team Settings". If you have not created a Crew, click here to get started.
_________________
Agents tab: Click on the Agents tab on the left side of the screen under "Team Settings". Next, click the "Invite Agents" button.
--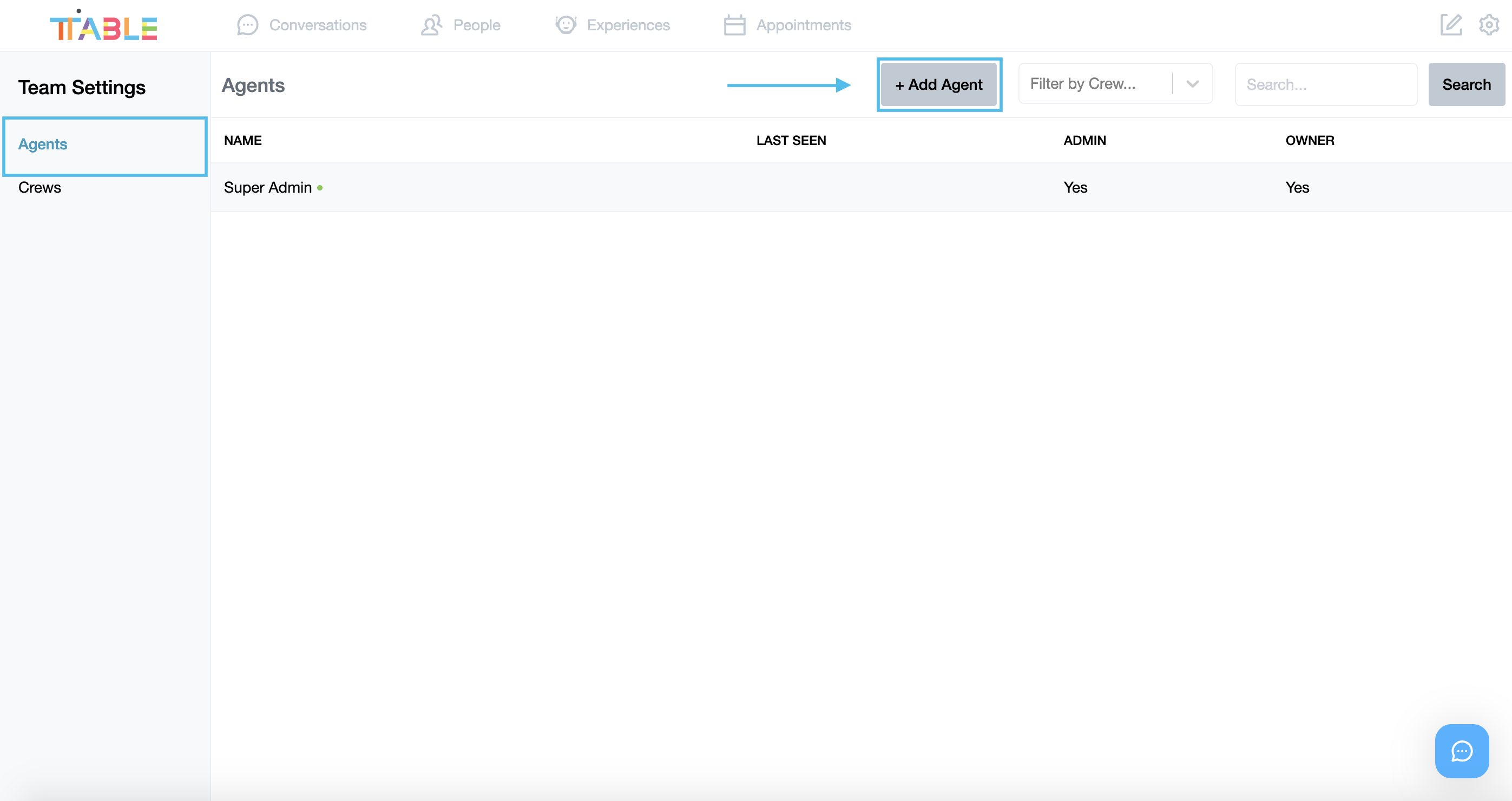 _______________
Account: There are three types of accounts: Agent, Admin, and Superadmin. Select which you would like to invite your User to.

Superadmin have access to managing the entire server, they can also do everything an Agent and Admin can do. Only Superadmin can add other Superadmin.
Admins have access to most of the settings and can also do everything an Agent can do. They can do almost anything an Superadmin can do besides adding and deleting other Superadmin and changing the company settings.
Agents can access tables that are within their Crews. They cannot add or delete other Agents or Users.

Segment Your Agents: Select which Crew you would like to invite your Agent(s) to.
Email: Enter their email addresses, separating each individual address with a comma.

You can also upload a CSV file to import multiple email addresses at once.
Your file must be in the following format
First Row: The titles "Email, First, Last"
Subsequent Rows: The Agents information in the above format
EX:
Email,first,last
johnsmith@table.co, John, Smith
janedoe@table.co, Jane, Doe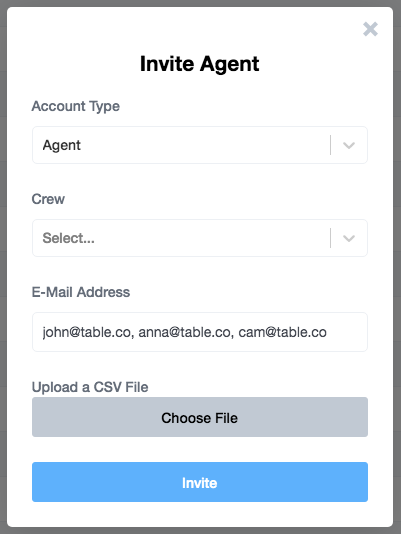 --
Invite: Click "Invite" and the invited Agents will receive an email with a direct link set up their accounts and join the Crew. Agents can be invited to multiple Crews, so repeat the process as needed.


_______________

_________________
_________________
_________________