Signing Up as an Invited Agent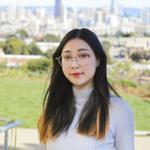 Updated by Monica
Joining TABLE
Signing Up: To start using TABLE, Superadmins or Admins will need to add you as an Agent. Agents will receive an email with a link that will direct them to the sign up page for the Crew they have been invited to.
Create an Account: You will then have the option to sign up through a Google account or make a TABLE account by inputting your first

name, last name, email, and password

.
Expertise: Select the relevant skills in the expertise section to ensure a seamless customer experience. These options are set by the Admin to further segment their Crews.
Account Settings: After you have logged in, change your settings by clicking on the settings icon at the top right corner to add your location, a profile photo, a phone number, and edit other account information.

Include your phone number to receive instant notifications from your Tables. Remember to add your country code.
Setting your Availability
Calendar: If you are a part of an appointment-based Crew, you must set your availability. Simply click anywhere on the calendar and a modal will pop up so you set your available days/times or you can click and drag.

Please note that any availability you set will automatically recur weekly. Change your schedule accordingly to suit your availability

Exclusions: Make sure to exclude the times you are unavailable by clicking on the calendar, clicking the "Exclude" button, then setting the times.

Note: You must click on the open areas of the calendar to get the exclude option, you cannot click on the blue blocks of your set available times.  

Changing your Schedule: You can always edit your schedule by clicking on the blue "Edit" button under the "Availability" section on the left side of your screen or by clicking on the calendar directly so the edit modal pops up.
If you need additional help please check out our knowledge base and the relevant article here.
Create a Table
To Create a Table: Click on the notepad icon on the top right corner next to the settings button of your Agent Dashboard to begin creating a Table.

You can also click the settings icon and select "Create a Table" from the menu to start.

Search for Customers: If your customer is already in the system, you can choose to search for them and their information will automatically appear in the form, or you can enter their information manually.
Label the Table: Give your Table a name and invite your customer by filling out their information if they are not already in your system.
Add a Crew: Add a specific Crew to this Table by selecting one from the drop-down menu. When the Table is created, the Crew will be notified and an Agent will be needed to join the Table.
Add Yourself: You also have the option of adding yourself to the Table, so you can continue to help the customer or introduce them to another member of your team.

This option is useful if you need Agents with different skills to be active in a Table or if you intend to do an introduction or pass off.

Once you click "Create a Table", the customer will receive an email with a link so they can click through and join the Table.

Your customer will be able to join through an email similar to how an Agent will join Table.

If you added yourself to the Table, it will appear on your Tables list on your Agent dashboard to the left hand side.
If you need additional help please check out our knowledge base and the relevant article here.
To learn about the Agent Dashboard and using Table as an Agent click here.