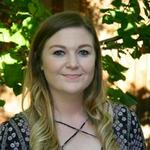 Updated by Anya
Using our Experiences, you can qualify leads, answer questions, route to Agents, book appointments, and manage your customer support even if you are offline.
Start by clicking on the "Experiences" tab on the top of the page and select the "Add Experience" button. 
_
__________________________________

__________________
Name Your Experience: First, give the Experience a title and click "Next".
Add Steps: You can then start adding steps. Each step consists of a message from the Bot followed by a customer response. You can add as many steps you would like. There are several ways a customer can respond to the Bot. These options are available under the "Customer's Response Type" drop down menu.

Accept Terms: Here you can upload a terms of use file that the user can then view, download, and agree to.
Add Service: This option will query a Crew by alerting Crew members immediately that a request has been made and an Agent needs to join the Table.
Book an Appointment: This option will drop a calendar flow onto the messenger stream so that the customer can schedule an appointment to speak to a Crew member. The calendar is based off of your Agents availability.
Free Form Text: Customers can freely respond to the Bot, the next step will be the same regardless of their answer. 
Make Payment: This option will allow you to add a credit card field for the customer to complete. 
Multiple Choice: Here you can give the user predetermined answer options. You can then customize each response with a different next step.  
Update (Create) Account: If the User is currently a Guest, this option will direct them to create an account.

Link Your Experience: Once you've created a sequence of all your steps and responses, link them together by selecting the "Next Step" from the drop down menu.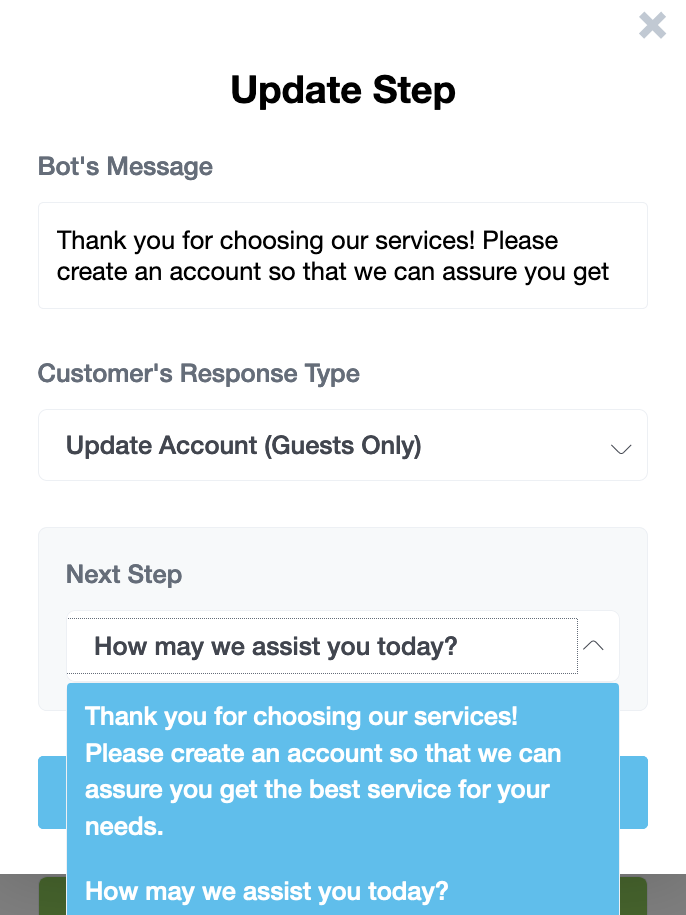 _
Save Your Experience: After you have finished connecting all of your steps, you can confirm the order by double checking the arrows. Click "Save" when you are done to finalize your Experience.
_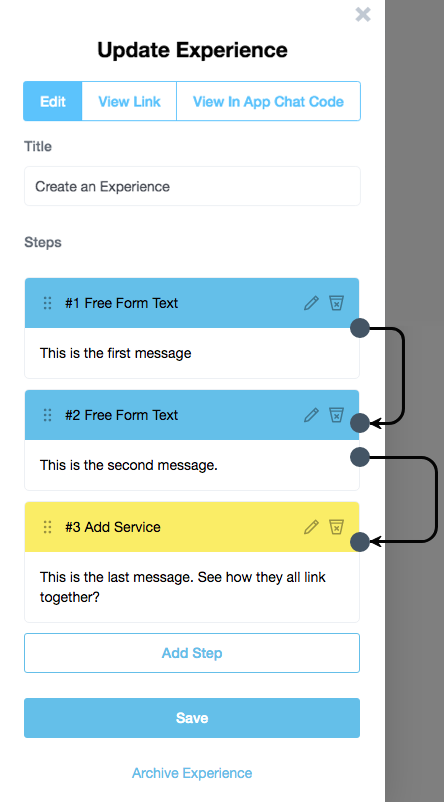 _
Share Your Experience: You can copy the link and place it in email campaigns, Facebook Ads, buttons on your website, and more. Use the In App Chat Snippet button if you'd like to use this Experience as your live chat bubble on your website. See how to install the In App Chat Snippet here.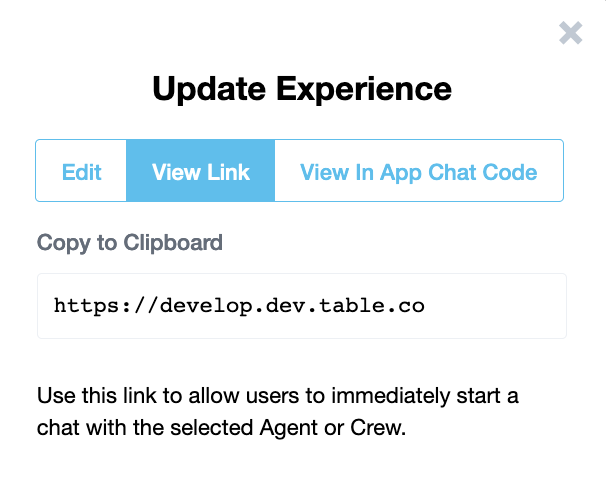 _________________
----------