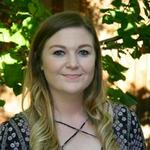 Updated by Anya
With TABLE, you can segment your Agents into Crews, so the customer is always able to access the right person.
Please note that only Superadmins and Admins have access to adding Crews.
To get started, click the gear icon and select "Team Settings".
_______________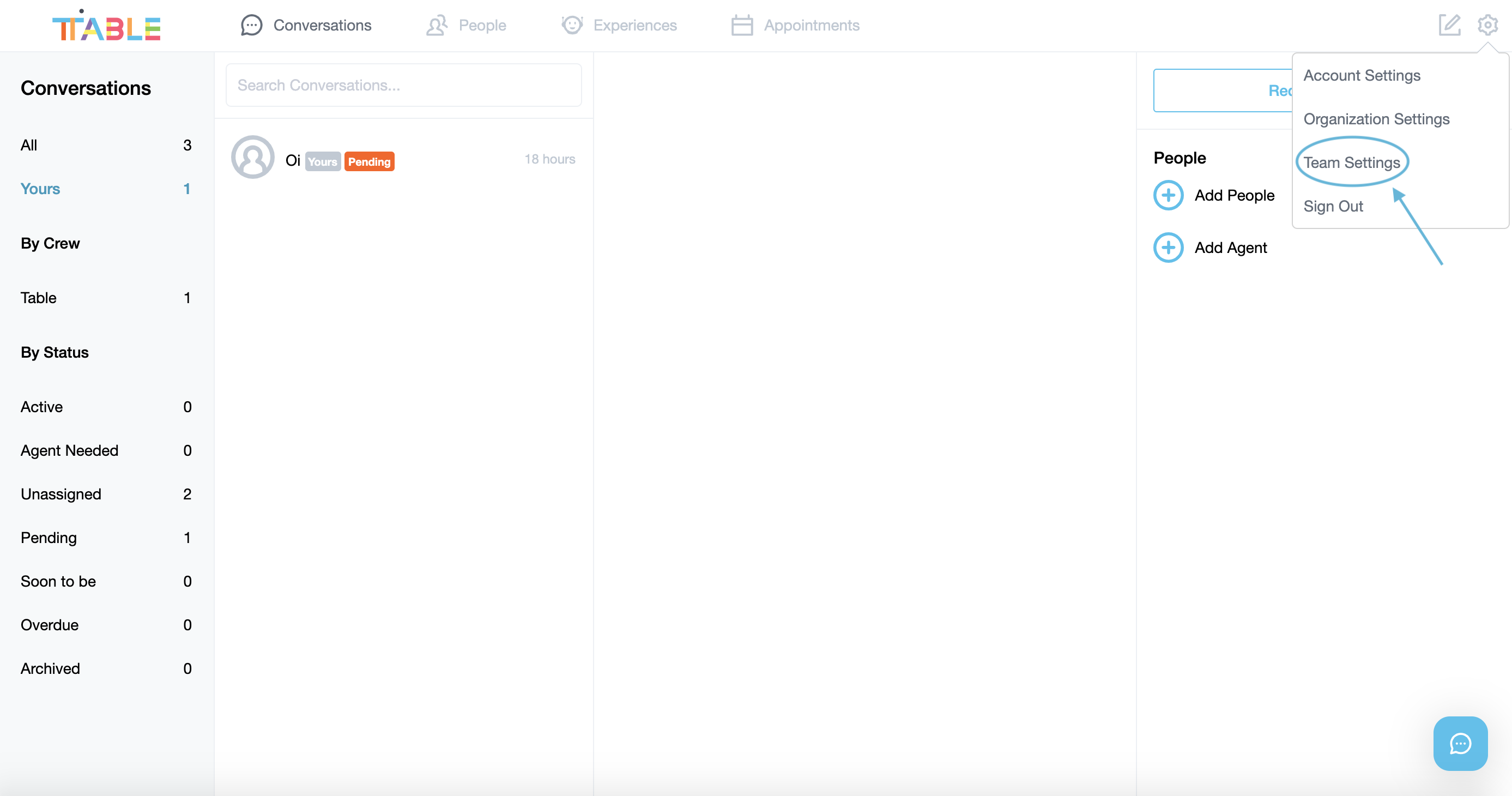 ________________
Basic Settings:

First, you'll need enter your Crew's name.
The "Call to Action" field is the phrase the customer sees when they click the "Request Service" button on the Table to query a Crew. An example would be "Talk to a customer service agent" or "Request tech support".
Agents will be able to choose their areas of expertise based on the options you give them in the "Areas of Expertise" field.

-

_______________

Advanced Settings:

Purpose: You can add a purpose for your Crew here. This label is internal only and your customers will not see it.
You can set Soon to Be Overdue and Overdue times to ensure Agents are answering customers within a reasonable time frame. The purpose is to provide a warning after this set amount of time has expired.
The Email Invite Message is the message the Agents in this Crew receive when you first invite them to sign up.
The Crew SMS Message is the text message alert that the Agents receive to notify them that their Crew is has been requested.
If you want to allow customers to request this Crew directly from the Table under the "Request Service" button, check the "Invitable by Customer" box.

-
________________-
Appointment Settings:

If you'd like your customers to be able to book appointments with this Crew, check the "Include Appointment Flow" box.
Use the title of the appointment flow to get more details about why the customer is booking an appointment, then add options for their answers. For example, does the customer need account help? Tech support? Set up help?

When customers go through the booking process, they will answer your title question by selecting one of the options from the drop down menu.
When Agents sign up for this Crew, they will have to select their areas of expertise based on these options.

You can set an appointment duration, which is the amount of time an Agent will be booked for when an appointment is made with them.

When Agents sign up for this Crew, they will need to go to their "Appointments" tab and set their availability in order for customers to book them.

_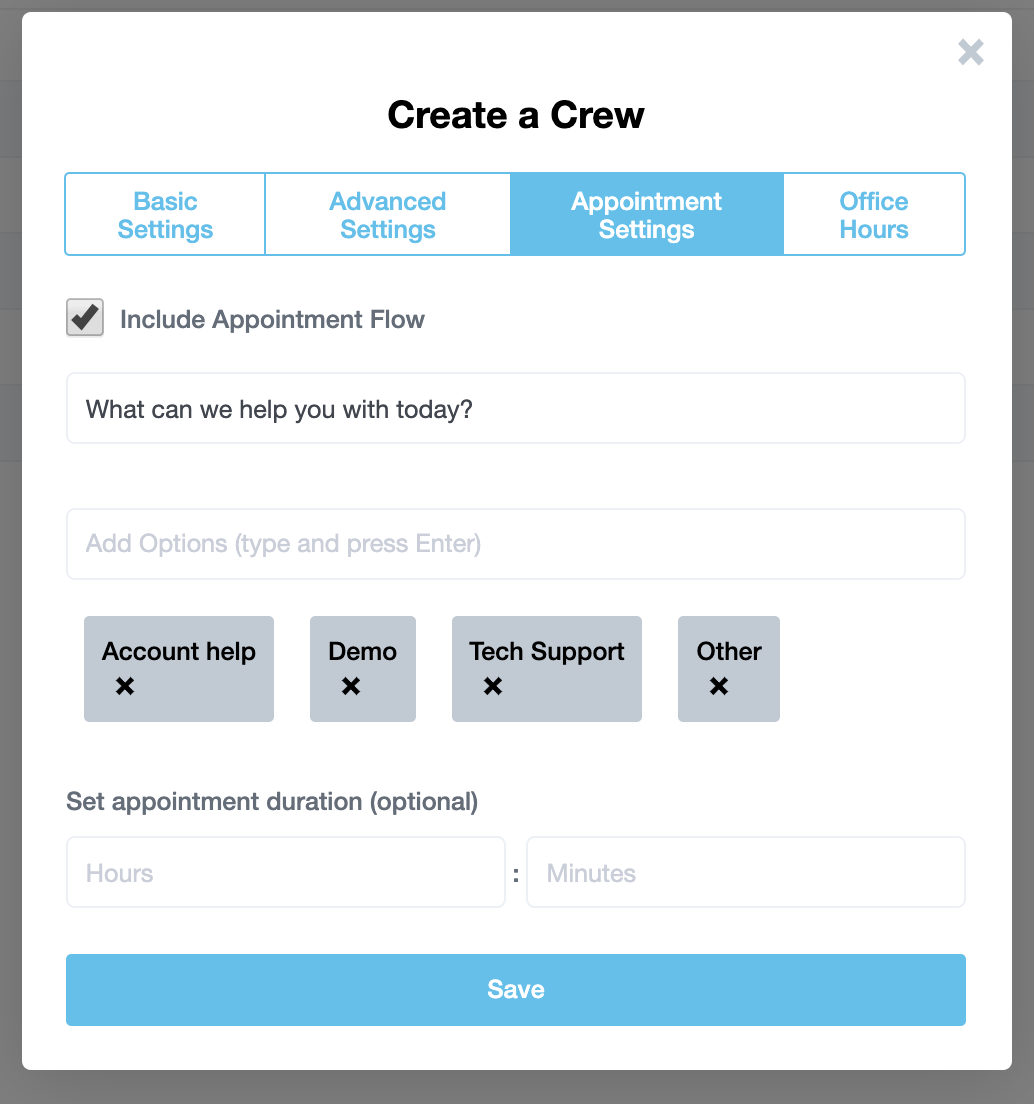 _______________
Office Hours:

You can set Office Hours for each Crew based on their typical working days. If a customer tries to contact this Crew outside of these days/times, they will receive an automatic reply from the Bot informing them of when they can expect a response.

For example: If a Crew's Office Hours are set for M-F, 9am-5pm and a customer requests a Crew member on Sunday, the automatic reply will say: "<Crew name> will be back on Monday". It will then ask for their name and email address so they receive an email notification when an Agent replies.

If the Crew has a booking flow, the Bot will then give the customer the option to book an appointment with the Crew if they'd like.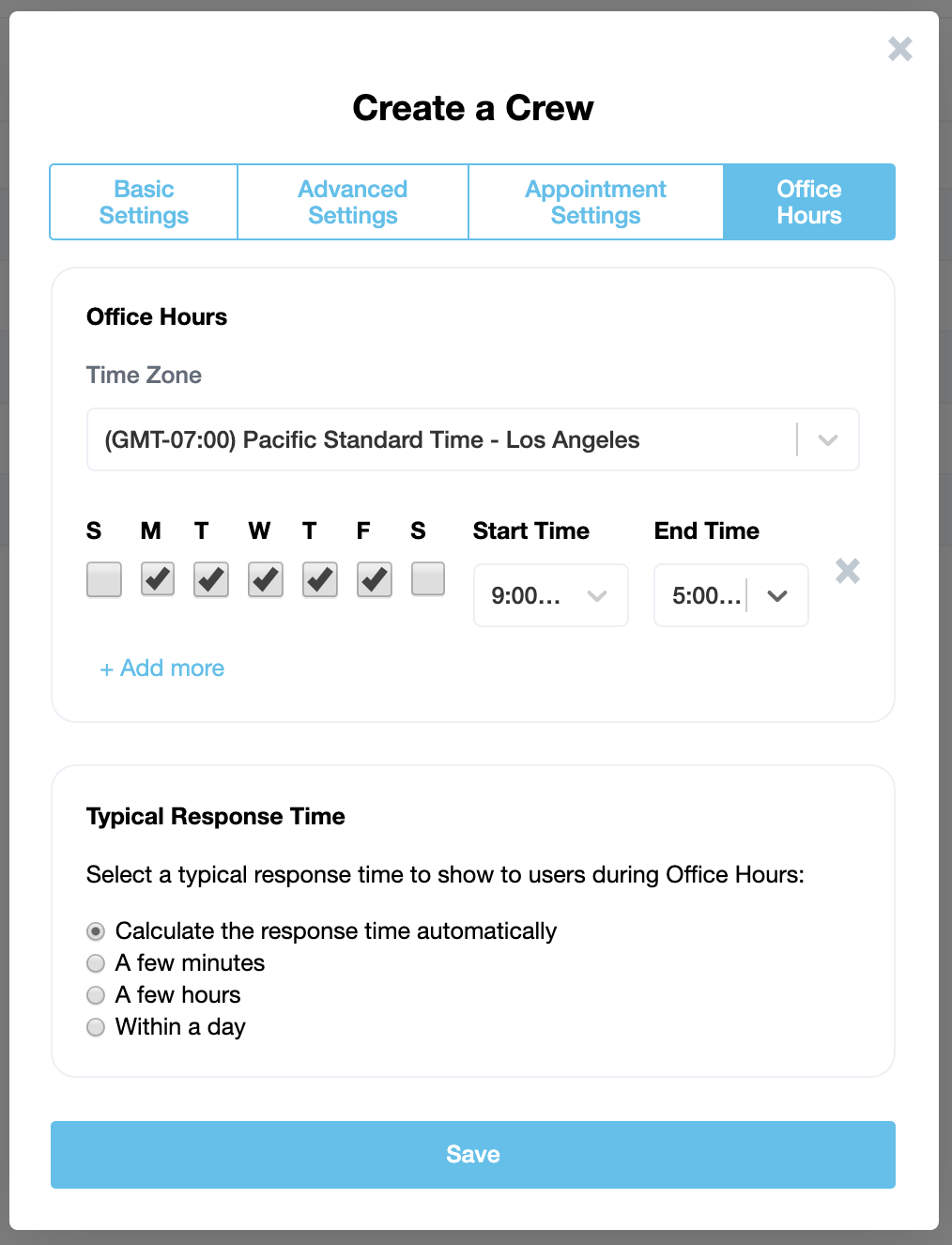 -
Complete Your Crew:

To finish creating the Crew, click save.
The next step is to invite Agents to your Crew. You can learn how to do that here.
_________________
-----------