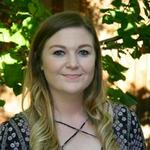 Updated by Anya
Welcome to TABLE! Our onboarding guide will help you set up your TABLE account by following along with the steps below. Let's get started!-
Step 1: Logging in to your Server
Go to your server's URL and sign in using the login information given to you by the TABLE team.
Once signed in, click the gear icon in the bottom left corner and select the Settings option. This will bring you to your Account Settings where you can do things like upload a profile photo or change your password at the bottom of the section.
Step 2: Customize Your Server
As a white-labeled platform, we've made it easy to customize your server so it can reflect the look and feel of your brand.
Click the gear icon and choose the Settings option.
On the left sidebar, choose Workspace
Update your page title, logo, browser icon, name of your Chat Bot, and primary color.
Next, input your company's name, address, and phone number. This information will appear a the bottom of TABLE-generated emails to customers.
If you'd like to add payment options, enter your Stripe information.
Click the Save button.
Step 3: Adding Crews
One of the great things about TABLE is that you can segment your Agents into teams (we call them Crews), so that your customers will be routed to the right people.
This section is for adding new Crews, but please note that you will already have a default Crew on your server to help you get started. It will appear on the Crews page and you can edit it by selecting it.
Create a Crew by going to the gear icon in the bottom left corner and selecting "Team Settings". On the left sidebar, click on the "Crews" button. Then select the "Add Crew" button at the top right corner of the page.
Basic Settings:

Fill out the name of the Crew. (ex. "Customer Support")
The "Call to Action" field is the phrase the customer sees when they click the "Request Service" button on the Conversation to query a Crew. (ex. "Talk to a customer service agent") 

Advanced Settings:

Input a "Purpose" for your Crew to explain what you want this Crew to do. This is optional and only used an internal note.
Set "Soon to Be Overdue" and "Overdue" times to ensure Agents are answering customers quickly. They provide Agents with a warning after the amount of time you set has expired. They are defaulted to 10 and 15 minutes respectively. 
The "Email Invite Message" is the message the Agents in this Crew will receive when you first invite them to sign up. This is defaulted to "Welcome to the ____ Crew"
Check the "Invitable by Customer" box to allow customers to request your Crew directly from the Conversation using the "Request Service" button.

 Appointment Settings:

If you want your Crew to be booked, check the "Add Appointment Flow" box in the Appointment Settings Tab.
Use the Title field to get more details about why the customer is booking an appointment, then add options for the answers that they can choose from a dropdown menu. For example, what does the customer need with? Is it: Account help, tech support, or set up help?

When customers book appointments, they will answer your title question by selecting one of the options from the drop down menu. When Agents sign up for this Crew, they will have to select their areas of expertise based on these options.

Set an appointment duration, or the amount of time an Agent will be booked for when an appointment is made with them.

The Agents you add to this Crew must set their availability in the Appointments section to receive bookings.

Office Hours: You can set Office Hours for each Crew based on their typical working days. If a customer tries to contact this Crew outside of these days/times, they will receive an automatic reply from the Bot informing them of when they can expect a response.

Make sure your timezone is correct, then click the "+Add More" button. Select the days and times that the Crew is available.
You can also choose the "Typical Response Time" message that automatically tells the customer when to expect a response if they request a Crew during Office Hours.
If customers try to access this Crew outside of these times, they will be told when they can expect an answer (the next time the Crew is available based on set office hours). If the Crew has an appointments enabled, customers will have the option to book an appointment for a later time with that Crew.
Complete Your Crew: Click "Save" to create the Crew. You can update your Crews at anytime by clicking on them.
Step 4: Invite Your Agents
If you'd like to add another Agent, click on the gear icon and select Team Settings. Make sure the Agents tab is highlighted on the left sidebar, then click the "Add Agents" button.
Decide whether you'd like the Agent(s) to have SuperAdmin, Admin, or Agent accounts. A description of each account type's permissions is included in our Roles document.
Select the Crew you'd like to add them to
Enter their email address. Invite multiple Agents by entering multiple email addresses and separating each with a comma.You can also upload a CSV file to import several email addresses at once.

Your file must be in the following format
First Row: The titles "Email, First, Last"
Subsequent Rows: The Agents' information in the above format
EX:
Email,first,last
johnsmith@table.co, John, Smith
janedoe@table.co, Jane, Doe

Click "Invite" and the invited Agents will receive an email with a direct link set up their accounts and join the Crew.
Agents can be a part of multiple Crews. Repeat these steps, but select a different Crew.
Step 5: Create an Experience
Start by clicking on the Experiences button and select the "Add Experience" button on the top right corner of the page.
Give the Experience a title and click Next.
Start your Experience by creating steps. Each step consists of a message from the Bot followed by a customer response option. You can have as many steps as you like. Your steps will link to create dialogue between the Bot and your customer and there are multiple ways you can enable your customers to respond to the Bot. Here is a description of each response type:

Add Service: This option will query a Crew by alerting Crew members that a request has been made and an Agent needs to join the Table.
Book an Appointment: This option will drop a calendar flow onto the messenger stream so that the customer can schedule an appointment to speak to a Crew member. The calendar is based off of your Agents availability.
Free Form Text: Customers can freely respond to the Bot, the next step will be the same regardless of their answer. 
Invite Friends: With this response type, customers will be given an email address field to invite a friend to the Conversation. After an email address is submitted, the customer will be able to click the Send More button to add another friend, or they can continue onto the next step in the Experience.
Make Payment: This option will allow you to add a credit card field for the customer to complete. 
Multiple Choice: Here you can give the user predetermined answer options. You can then customize each response with a different next step.  
Update (Create) Account: If the user is currently a Guest, this option will direct them to create an account.
Attach a file to any step by checking the Include a file box. When checked, an Upload button will appear. Simply click and select the file you'd like to attach.
Once you've created a sequence of all your steps and responses, link them together by selecting the "Next Step" from the drop down menu. Start by clicking the pencil icon on your first step. Find the "Next Step" section and select your desired second step. Continue until all your steps are linked.
For multiple choice answers, you can link each answer to the same or different next step(s). 
After you have finished connecting all of your steps, you can confirm the order by double checking the arrows. Each step should be linked to its following step. Click "Save" when you are done.
A good way to test your Experience is to copy the link and paste in a private browser window. This way, you'll be able to preview your Experience and interact with it as one of your customers would.
With the Experience saved and finalized, you can share it by clicking on the "View Link" and "View In-App Chat Code" tabs at the top of your Experience. 

You can copy the link and place it in email campaigns, Facebook Ads, buttons on your website, and more. When clicked, a Table will open and the Experience will begin. 
Use the In App Chat Snippet button if you'd like to use this Experience as your live chat bubble on your website. We explain the process in more detail here.