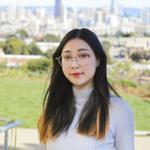 Updated by Monica
How to Join a Table
There are multiple ways for an Agent to join a Table; you can add yourself, be invited by an Admin or even a fellow Agent.
_
-------
Answering a Request: All members of a Crew are alerted when a customer requests that particular Crew's service. An "Agent Needed" notification will appear on the Dashboard of all of the Agents in that Crew. An Agent can join by clicking the Table name.

After doing so, the Table will no longer be visible to the other Agents.


_

Joining via Email: When you're invited to join a Table by a fellow Agent/Admin/Superadmin, you will receive an email and a message alert that you can click through to get to the Table.
Creating a Table: Start by clicking on the create Table button on the top right corner next to the settings button. Fill out the necessary information and add yourself to the Table by checking the "Add me to the Table" box. To learn more about creating a Table, click here.
-----
-------